Don Roush, director of the Purdue University business school's nascent Military Association, says students with military experience not only succeed in a business degree program — they excel.
"Some students may ask, 'how can I manage this?' A military student just says, 'I'll just stay up later,'" Roush says.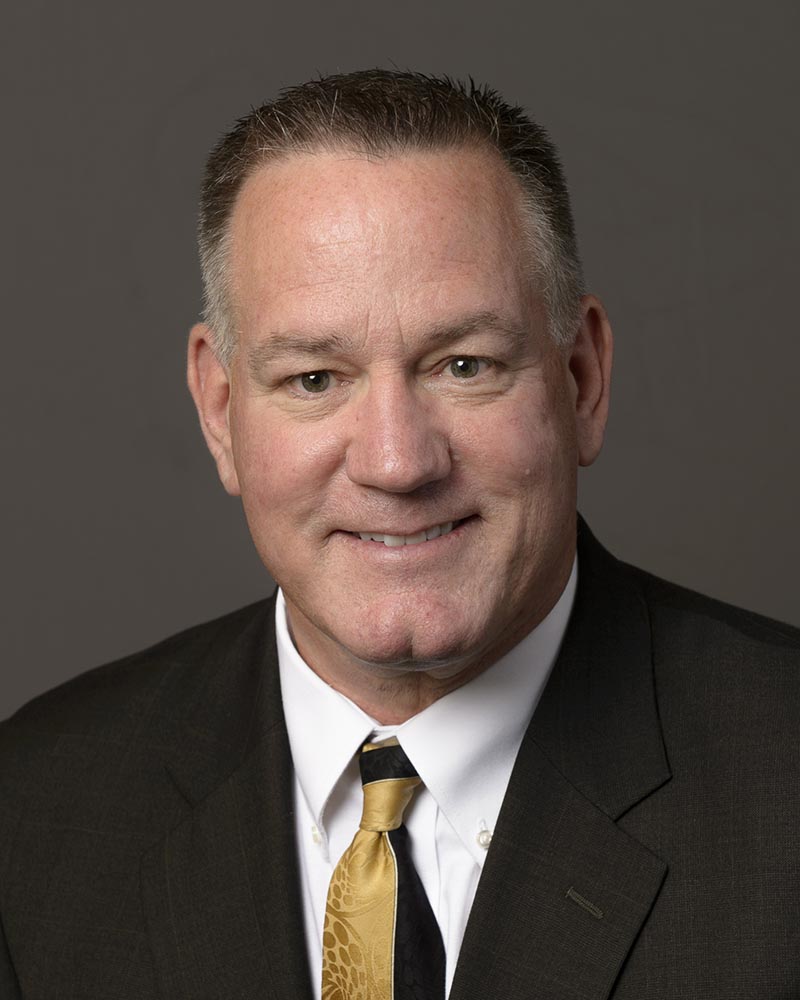 Students with a military background focus on process, have worked under extreme pressure, thrive in team environments, and embrace diversity in all its forms, he says.
"Many people think a military student or veteran's only relevance or association is war. That is simply not true," Roush says. "There's a small number of people actually engaged in combat. Most are engaged in highly technological, relevant professions that you would find in everyday society."
And for those professionals looking to further their military careers or start a new one with innovative, well-rounded business education in the form of an undergraduate or master's degree or professional development courses, Purdue provides tailored services.
The University supports military and veteran students and their families in various ways, through groups including the Purdue Military Research Institute, the Military Family Research Institute, and the Veterans Success Center.
Still, Roush feels students are not accustomed to having the kind of support the new Military Association specializes in: helping military personnel transition back to civilian life and ensuring an academic experience that is supportive and transformational.
"The biggest challenge when transitioning from active duty to civilian life is we're accustomed to military environments, which are so regimented," Roush says. He works to help students adjust to the different tempo they find themselves in when they enroll in an academic program. 
Roush and fellow staff from the business school have visited more than two dozen bases since the association's founding. When recruiting business school students at say, Tinker Air Force Base in Oklahoma City, Roush will meet with all manner of military personnel as well as U.S. Department of Defense civilians who attend these education and job fairs. Roush's message to potential students is that the business school's environment is one in which they'll thrive.
"The biggest challenge when transitioning from active duty to civilian life is we're accustomed to military environments, which are so regimented." — Don Roush
"Military students are given opportunities to excel and demonstrate what they learn. In the military, they tell you how to do it, show you how to do it, then expect you to do it. We learn that way, we fight that way," he says. "Here, we teach in a similar format, which allows students to demonstrate their proficiency at what they are learning."
Despite their aptitude for following a process and time management, many military and veteran students would benefit from specialized support. The Military Association and business school will provide this support in key ways, notably with the formation of an association Advisory Group, made up of accomplished professionals who are also veterans and alums.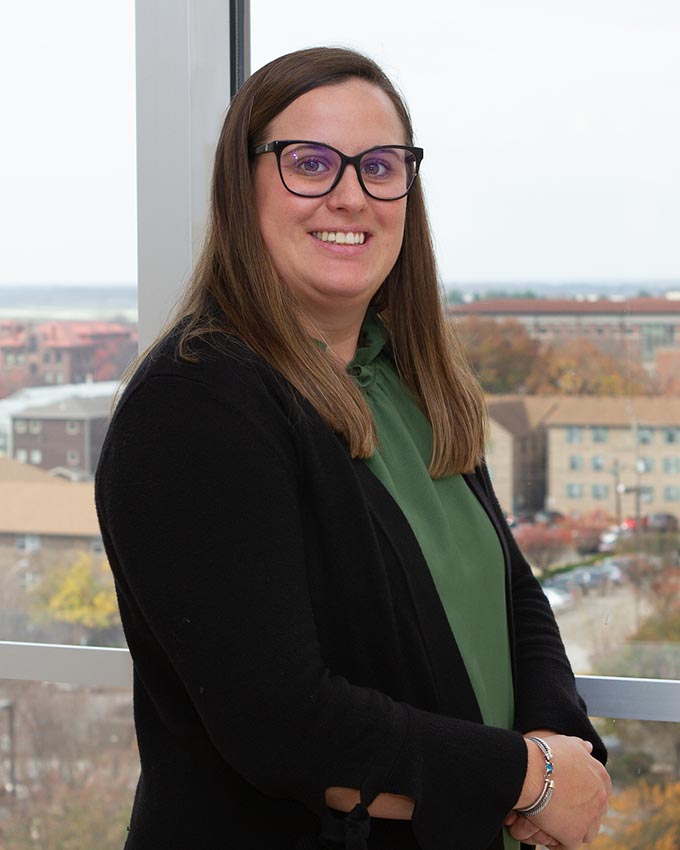 Advisory Group member Erin Windler, MBA '19, is a West Point graduate who served as an engineer officer in the Army. Her transition to the corporate world and then to an academic environment as a Weekend MBA student is fresh in her mind. She joined the Advisory Group to give back.
"I want to help students transition into a new space and tell them, 'I've been there, I've done that. To a degree I understand what you're going through. Let's help you work through it,'" Windler says.
The support she knew she would receive is what sealed the deal for Windler to attend Purdue, who looked into multiple MBA programs.
"It felt like home," she says of Purdue's business school. She attended a Weekend MBA program Preview Day and met Roush.
"Meeting Don on day one and Don saying 'I've been in your shoes, I get it,' — that was not available in any of the other programs," and was a major differentiator for Windler when choosing an MBA program.
When Windler started her Weekend MBA program, she had about a year and a half of corporate experience — with Nestle Waters North America — and knew she needed more business training. While in school, she transitioned to a new role, and was helped along by the school's career services center and its Associate Director Gene Ivnik.
"I jumped out of class on a Saturday afternoon, and Gene was on a phone mock interview with me for about an hour," Windler says. "He was able to give up that hour on a Saturday to work through potential interview questions and style with me. That was a huge help and definitely calmed my nerves going into the interview process."
In her current role with Allison Transmission's defense group, Windler has circled back to the military world.
"I missed that higher purpose and working with people from a familiar background," she says.
Windler will also share a familiarity with those students she supports as an Advisory Group member.
"I will have the opportunity to impact and work with students who may not feel totally comfortable at first with getting out of the military or splitting time between active and reserves."
Molina says he felt supported during his years as an undergraduate at Purdue, but that more can be done to serve veteran and military students. He joined the Advisory Group to be a part of that effort.
"We are an underrepresented group on college campuses everywhere. If I have the opportunity to be that voice for them, then I will always do what I can," he says. "I would like for all staff and faculty here to be able to very clearly explain what student-veterans and military connected students bring to the college experience."