Purdue University's Mitchell E. Daniels, Jr. School of Business has solidified its commitment to evolve with industry needs by launching new undergraduate majors, most notably the Integrated Business and Engineering (IBE) BS degree program.
The program was created to prepare students to tackle industries' largest issues, from clean energy to pandemic disease response, says David Hummels, the school's Dr. Samuel R. Allen Dean.
Solutions often sit at the intersection of disciplines, he notes.
"When we talk to our industry partners they increasingly are running into challenges that defy conventional solutions," Hummels says. "They're looking at problems that span functional boundaries, that require integration of expertise."
Integration of expertise is particularly crucial in large companies, he says.
"You might have a group of scientists and engineers over here, and they speak a particular language. And then you have a group of people who came up through a management training program over here. They each have critical acumen that's needed to solve problems, but they struggle to talk to each other."
IBE will prepare leaders comfortable in many worlds and fluent in many vocabularies. It is a joint program with Purdue's renowned College of Engineering. In this challenging program, students take first-year engineering courses, followed by a combination of management and engineering classes. The cohort-based program launched in fall 2021 with nearly double the expected number of elite freshmen, 80% from out-of-state.
Applications for next fall are running high, Hummels says, as top incoming students recognize IBE is an extraordinary opportunity to combine two critical disciplines.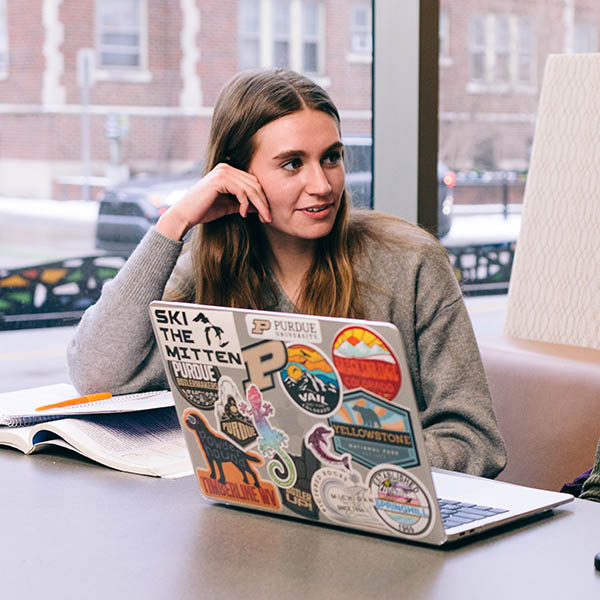 Learning by Doing
"We have IBE seminars that will adapt and adjust based on the current needs and desires of both industry and what the students are interested in, to make sure we're focusing on those future careers," says IBE Program Director Ryan Case.
IBE's unique experiential courses give these undergraduate students the opportunity to work with students and faculty from different majors and disciplines.
"The opportunities we provide students to work with students with different backgrounds, different perspectives, and different cultures create a much richer experience for everyone," says Matthew Lynall, a clinical professor of management and the director of Purdue's Burton D. Morgan Center for Entrepreneurship.
In the year-long Engineering Projects in Community Service (EPICS) course, students are creating engineered solutions for developing countries, from language translation apps to teaching aids to water treatment solutions, Lynall says. He oversees EPICS, instructing the student teams.
IBE students participating in Vertically Integrated Projects (VIP) work with research labs across campus on emerging technologies with the goal of moving that tech toward commercialization.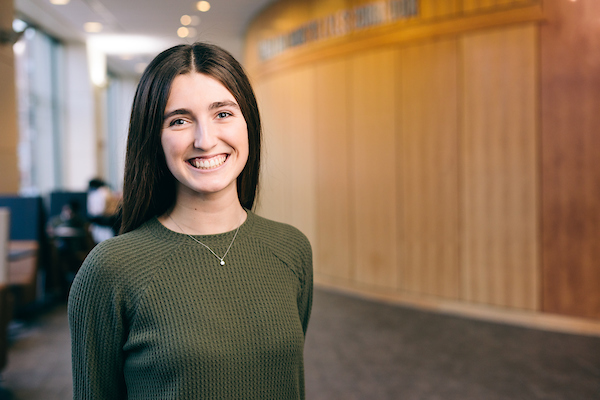 In a case competition his first semester at Purdue, IBE student Gia Bao Tran experienced firsthand the power of merging technical skills and business acumen.
"We had to use our technical skills to understand and analyze the product of a tech company. From there, we used our business knowledge to act as consultants and form a business plan of action by playing to the technical strength of our product," he says.
Tran says IBE's blend of business and engineering curriculum is "what is needed in the job market at the moment."
Student Sam Wadlington says the IBE program has bolstered his internship applications.
"Without IBE and its amazing director Ryan Case, I would definitely not be interning at Rolls- Royce this summer," Wadlington says. "The unique mix of business and engineering helps me understand things from a technical, engineering perspective while also connecting that to a cost-effective, business mindset."