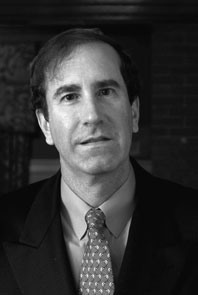 Bernie Madoff whistleblower
Thursday, April 22, 2010
7:00 p.m.
Purdue Memorial Union,South Ballroom
Mr. Markopolos attended high school at Cathedral Prep in his hometown of Erie, PA. He received his Bachelor of Arts degree in Business Administration from Loyola University of Maryland and then went on to Boston College for his Master of Science in Finance Degree.
He received a reserve commission as a 2nd Lieutenant, Infantry, in the US Army and is a graduate of several Army post-graduate schools including Infantry Officer's Basic and Advanced Courses, the Civil Affairs Officers Advanced Course and US Army Command & General Staff College. Mr. Markopolos has commanded troops at every rank from 2nd Lieutenant to Major during 17 years of service in the Army National Guard and Army Reserve.
He earned his Chartered Financial Analysts designation in 1996 and his Certified Fraud Examiner's designation in 2008. From 2002-2003 he served as President and CEO of the 4,000 member Boston Security Analysts Society. He has also held board seats on the Boston Chapters of both the Global Association of Risk Professionals and QWAFAFEW, a quantitative finance lecture group.
He was an assistant portfolio manager for Darien Capital Management in Greenwich, CT for three years; leaving to become an equity derivatives portfolio manager at Rampart Investment Management Company, Inc. in Boston. In 2002 he was promoted to Chief Investment Officer but he decided to leave the industry in August 2004 to pursue fraud investigations full-time against Fortune 500 companies in the financial services and healthcare industries. He brings fraud cases to the US Department of Justice and the Internal Revenue Service under existing whistleblower bounty programs.
The Madoff investigation was his first fraud case, which he started in early 2000. He's been hooked ever since.