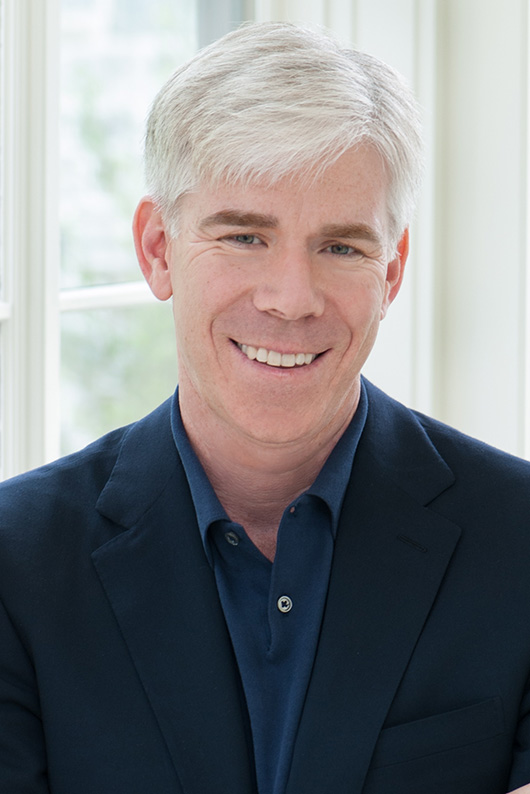 Former Moderator, NBC's Meet the Press
Thursday, March 31st, 2016
6:30 p.m.
Loeb Playhouse, Stewart Center
Free and open to the public
David Gregory was named moderator of NBC News' Meet the Press on December 7, 2008 a position he held until August 2014. A longtime contributor to NBC News, he reported regularly for the Today Show, and was a frequent contributor to MSNBC's political coverage.
Gregory first joined NBC News in 1995. He served as White House correspondent during the presidency of George W. Bush, reporting extensively on the 9-11 attacks as well as the wars in Afghanistan and Iraq. Gregory has also covered three presidential campaigns in 2000, 2004 and 2008.
For his tough questioning of presidents, senators, congressmen, and D.C. movers and shakers, Gregory was named one of Washington's 50 best and most influential journalists by the Washingtonian. Called the "firebrand in the front row," he is well-respected for his reporting style on every major news event, from the Oklahoma City bombing to the wars in Afghanistan and Iraq.
On the campaign trail in 2004 and during his years covering the White House, Gregory was among the most heavily utilized network correspondent on television, according to the Tyndall Report.
A popular political speaker, Gregory delivers key information on Washington, DC from a truly unique perspective. Having reported everywhere from press conferences to Air Force One to Meet the Press roundtables, he has interviewed notable figures responsible for nearly every policy change and political maneuver that affects the United States, and delivers sharp insight into the political changes of the day.
Beyond politics, he has covered nearly every major story for the network: from the O.J. Simpson case and the trial of Oklahoma City bomber Timothy McVeigh, to the impeachment of President Clinton and the death of Pope John Paul II.
Previously, Gregory worked as an NBC News correspondent based in Los Angeles and Chicago. He began his journalism career at the age of 18 as a summer reporter for KGUN-TV in Tucson, Arizona. Gregory also worked for NBC's flagship West Coast affiliate KCRA-TV in Sacramento.
A native of Los Angeles, he graduated from American University in Washington, D.C. with a bachelor's degree in international studies. In 2005, Gregory was named the School of International Service's alumnus of the year and now sits on the Dean's advisory council.
Gregory lives in Washington, DC with his wife Beth Wilkinson, an attorney, and their three children.