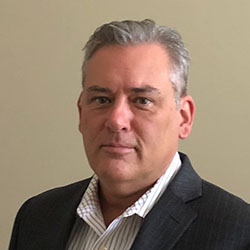 James (Rusty) Baldwin
SAP Labs, LLC
Global Solution Manager, Manufacturing Suite, Digital Manufacturing Cloud for Execution
LoB Digital Manufacturing
Digital Supply Chain
Baldwin joined SAP in 2008 through the acquisition of Visiprise. He is the Global Solution Manager for the SAP Manufacturing Suite(ME) and the Digital Manufacturing Cloud for Execution.
He has more than 31 years in the manufacturing sector. As an MES principal implementation specialist at SAP, he successfully implemented 30+ customer projects and brings a vast knowledge of customer applications spanning globally across all manufacturing industries and manufacturing process types. Baldwin's main focus is the adoption of Industry 4.0 (SAP's I4.NOW), ISA95, and ISA88 standards through SAP's Manufacturing Suites and Digital Manufacturing Cloud.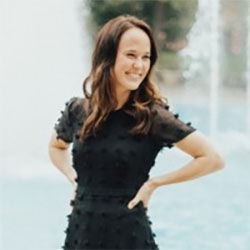 Sheila Beutel
BraunAbility
Associate Director of Sales & Operations Planning
At BraunAbility, Sheila Beutel works as the Associate Director of Sales and Operations Planning. In her 5+ years working for the company, Beutel has held several positions and worked her way through BraunAbility. In her current role, she builds consensus sales, inventory, and production plans that are used by stakeholders to manage their businesses.
Bob Galyen
Galyen Energy
SAE International Fellow and Battery Standards Steering Committee Chairman
NAATBatt International Chairman Emeritus & CTO
Bob Galyen, the owner of Galyen Energy, LLC, has worked with battery technology for over 40 years. Galyen is an energy storage technology executive who has notable experience in large corporations and small entrepreneurial businesses. Currently, Galyen is the CTO of the world's largest battery manufacturer CATL (Contemporary Amperex Technology Limited). He specializes in clean technology, lithium-ion battery systems used in electric vehicles, and high efficiency storage systems. Other distinguished accomplishments of his career include holding the Chairmanship of SAE International Battery Standards Steering Committee for five years and being the CTO and Chairman Emeritus for NAATBatt International.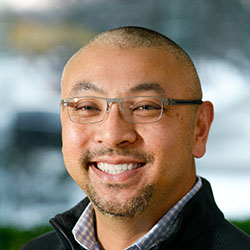 Barry Greenhouse
W.W. Grainger, Inc.
Senior VP & President, Global Supply Chain & Customer Experience
Barry Greenhouse was named the Senior Vice President and President, Global Supply Chain and Customer Experience, in November 2019. Greenhouse joined Grainger in 2004 where he worked at the Los Angeles DC (distribution center) as an Operations Manager. After being relocated to lead the New Jersey DC, he was shortly transitioned to the role of the Director, DC Space Management Systems and Processes in response to the continued growth in the DC network. The investments of enhanced software applications and higher levels of automation in the DC networks were greatly influenced by his leadership. Today, Greenhouse oversees distribution center operations, inventory planning, and supplier performance management. He continues to leave an impact on centers and organizations in the U.S. and Canada, and provides a high level of leadership within all his roles at W.W. Grainger, Inc.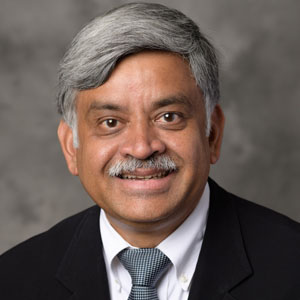 Ananth Iyer
Formerly Director, DCMME & GSCMI | Susan Bulkeley Butler Chair in Operations Management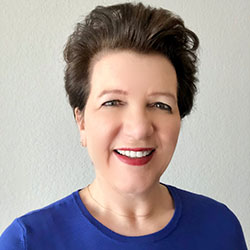 Susan Krystek
Accenture Consulting
Managing Director Supply Chain and Operations
Krystek is passionate about bringing client value through the development of creative and innovative solutions, utilizing a truly human approach to automation. She leads Accenture's global supply chain and financial operations for a multinational aerospace and defense client. Her supply chain and consulting experience spans over 35 years in the high-tech industry and includes electronic component procurement, inventory management, hardware global forecasting, life cycle management, and procurement transformation. While responsible for a $2B global outsourced procurement operation, she led the development of two patented business processes. Krystek is an IBM certified Consulting Supply Chain Management Professional, a mentor with the Society of Women Engineers, and a graduate of Purdue University.
Richard J. Mansilla
Wabash National
Vice President, Global Procurement
Richard joined Wabash in 2018 and is the Vice President of Global Procurement. He is responsible for Direct & Indirect Sourcing, Supplier Development, and Supplier Quality. Prior to Wabash, Mansilla spent 20 years in the automotive, aerospace, and consulting industries, where he held various executive leadership roles in sourcing and supply chain. He worked at General Motors, BorgWarner, United Technologies, and Aptiv.  Mansilla also has extensive international experience, having lived in Sao Paulo, Brazil, Shanghai, China, and Dublin, Ireland.  He has a degree in Supply Chain Management from Michigan State University and an MBA from Wayne State University.  
Charles "Buddy" Penquite
Subaru of Indiana Automotive, Inc.
Sr. Mgr., Supplier Management Dept.
Charles "Buddy" Penquite works for Subaru of Indiana Automotive as the Senior Manager, Supplier Management Department. Based out of Lafayette, Indiana, Subaru is an automobile assembly plant that produces automobiles. As the Senior Manager, Supplier Management Department, Penquite is able to track and make sure that the company is running, functioning, and producing the highest level of excellence for Subaru of Indiana Automotive.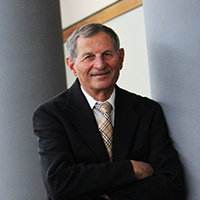 Roy Vasher
Purdue University
WHIN Education Consultant
In his roles at Purdue, Vasher is a consultant responsible for the development of next-Gen educational programs for manufacturing companies in 10 county areas adjacent to Purdue University. He is also an assistant professor for Purdue's Executive Management of Business Administration program and is the instructor for the course AI for Lean Business. Vasher also provides technical assistance to HDS Mercury, a Silicon Valley start-up company, that is developing a robotics solution for fulfillment centers and manufacturing material handling operations.