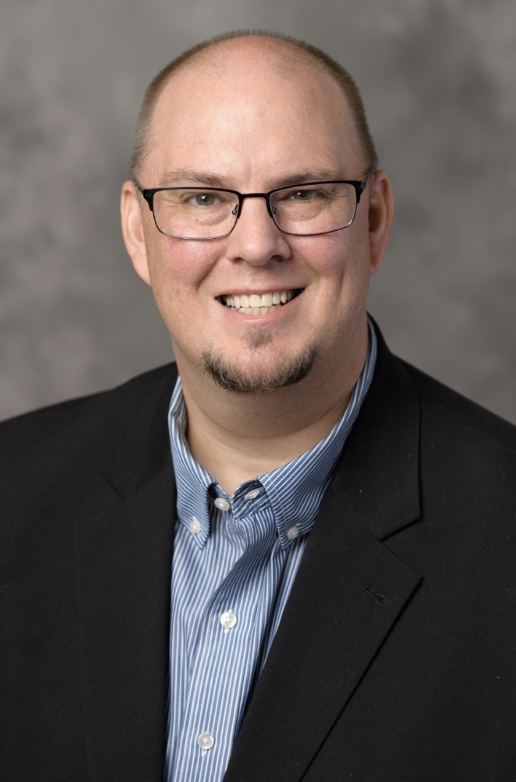 Douglas E. Pruim
Interim Director
Clinical Assistant Professor of Management
Douglas E. Pruim is a distinguished scholar and educator renowned for his expertise in interpersonal communication and humor studies. He earned his PhD in Interpersonal Communication from Purdue University and has since published extensively in reputable journals and contributed chapters to influential books. With a passion for teaching, Pruim has received numerous awards for his innovative pedagogy and transformative impact on students. He actively participates in academic conferences, presenting papers and leading discussions on topics related to communication theories and pedagogy. Beyond academia, Pruim engages with the community as a pastor, improv comedy performer, and active contributor to various local events, showcasing his diverse talents and commitment to enriching society.


Aryca Peay Woodson
Faculty Coach for Case Competitions
Lecturer, Managerial Communication
Aryca Peay Woodson has more than 10 years' experience in executive, internal and change management communications. Past employers include IU School of Medicine and the nationwide nonprofit health system Ascension, where she served on the deployment team for the PeopleSoft ERP implementation. Her past consulting roles include diversity and inclusion communications at Eli Lilly and assisting with change management communication efforts for the Dow-Dupont (now Corteva) merger in 2017. She most recently served as a lecturer of business communication at IU's Kelley School of Business where she received the "2022 Teachers' Excellence - Best Addition to Kelley" award. Professor Woodson earned her BS in Management at Krannert and her MA in Public Relations Management at IU Indianapolis.


Stefanie Maxson
Major: Marketing
Minor: Communication
"Case competitions provide a unique experience to solve real-world problems by taking skillsets you use in the classroom to apply them. Within them, you can develop professional experience in making data-driven solutions and building confidence through team building and presentation skills!"
Interesting Fact: I love hiking and photography!
Graduation Year: 2023
Viva Parmar
Major: Finance
Minor: Business Economics & Concentration in Data Analytics
"I love case competitions because they offer a unique opportunity to practice essential skills required in the business world, such as critical thinking, teamwork, and interpersonal skills. These competitions not only challenge me to think outside the box but also foster a competitive spirit, which drives me to push my limits and excel in problem-solving continually. In this way, case competitions serve as a valuable training ground for real-world challenges and personal growth."
Interesting Fact: I have visited 6 different countries!
Graduation Year: 2026
Emeline Papp
Major: Business Analytics and Information Management
"Case competitions are one of the best ways to apply what you've been learning in the classroom. Through case competitions, I have strengthened my critical thinking and collaboration skills and I love having the chance to present these opportunities to other students!"
Interesting Fact: I have 3 dogs.
Graduation Year: 2026
Natasha Scarlett
Major: Accounting & Finance
"Case competitions allow students to develop their communication and problem-solving abilities. They provide a platform to apply classroom concepts in real-world scenarios, encouraging innovative thinking and teamwork. Engaging in case competitions not only enhances practical knowledge but also offers valuable experience, making them instrumental for resume building and overall professional development."
Interesting Fact: I speak three languages.
Graduation Year: 2024
Ashling McNaughton
Major: Economics Honors and Management
Minor: Real Estate Finance
"Case competitions not only facilitate valuable networking and fresh perspectives but also provide a hands-on opportunity for real-world problem-solving and skill enhancement. Gaining such essential skills at the early stages of our careers presents an exceptional opportunity that everyone should seize."
Interesting Fact: I have 42 first cousins.
Graduation Year: 2026
Filippa Rodriguez
Major: Business Analytics and Information Management
Minor: Accounting & Real Estate Finance
"Case competitions sharpen problem-solving skills while allowing students to tackle real-world business challenges collaboratively. They foster teamwork, enhance presentation skills, and provide valuable networking opportunities. They prepare students for success in their careers. "
Interesting Fact: I had short-term amnesia in 2019 for 2 days.
Graduation Year: 2026