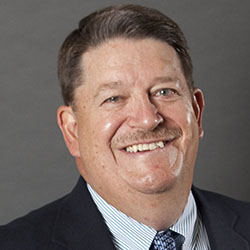 Robert Bierwagen (VP of Digital Strategies, MPI Corporation)
Bob has over 35 years of executive experience in in software and technology in both the software and manufacturing industries. His career includes executive leadership roles in product development, product management, marketing, operations, sales management and technology. Bob has also operated his own small business as a direct marketer and software reseller. His unique combination of background and experience has provided the ideal qualifications for his current role at MPI Corporation as VP of Digital Strategies where he is leading the company's efforts in IIoT and Advanced Analytics.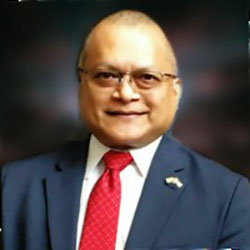 Vani Dantam (Chief Project Consultant, Lucas TVS Industries)
Watch Presentation
Vani Dantam has close to 40 years of experience in Business Development (BD), Sales & Marketing, Operations, Finance and Engineering in Transportation and Energy industries. He is currently retained by Lucas TVS, as the Chief Project Consultant for the 5GWh Li ion battery plant to be built near Chennai, India. Before joining Lucas TVS in 2019, Vani was at Landis+Gyr, Toshiba for ~5yrs, as the V.P. of Strategic Planning & Partner Management and prior to that as the V.P. of Sales & Business Development for Energy Storage Systems. Before this, Vani was the Senior V.P. of BD, Sales & Marketing at Axion Power, a start-up lead carbon battery company in Pennsylvania. Prior to that he worked as the V.P. of BD and Sales at Ener1, a Lithium ion battery manufacturer in Indiana.
Vani Dantam's educational qualifications include continuing executive course work from Wharton School of Business – University of Pennsylvania, Kelley School of Business – Indiana University and Krannert School of Business – Purdue University, an MBA in Finance & International Business from Indiana University, an MS in Mechanical Engineering from Vanderbilt University, a Diploma in Quality Engineering from Kettering University and a B.Tech (Hons) in Metallurgical Engineering from IIT, Banaras Hindu University, India. He spent a year at Trinity College, Cambridge U.K. as a Churchill Scholar.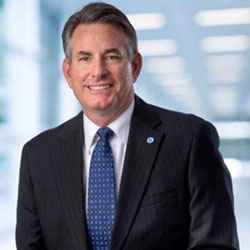 Richard F. (Rick) Dauch (President & CEO, Workhorse)
Slides Watch Presentation
Richard F. (Rick) Dauch became the President & CEO of Workhorse during the summer of 2021. He founded PointeWest Capital, LLC and was the Chairman & CEO of Century, LLC. During complementary corporate and military careers, he has amassed 30 years of cumulative global leadership and management experience. He developed skills across a broad range of functional disciplines, including operations, sales & marketing, labor relations, strategic planning, finance, investor relations and M&A.
Dauch is a member of the board of directors of The Shyft Group, Inc., the Heavy Duty Manufacturers Association (HDMA), Motor Equipment Manufacturers Association (MEMA) and the DHCAU SPAC. He also serves on the board of directors and is a past president of the Army Football Club. He is married with seven children, 10 grandchildren and is an avid sports enthusiast, golfer and enjoys military history.
Danny J Ernstes (CAP Coordinator Indiana, Retiree Representative Indiana, UAW Region 2B)
Danny Ernstes has been a twenty-eight-year member of the United Auto Workers Union (UAW). He has modeled his life and work around the UAW adage, "That there is no greater calling than to serve your fellow man. There is no greater contribution than to help the weak. There is no greater satisfaction than to have done it well."
Danny has served the UAW in various capacities and is currently employed by the International Union Region 2B as the Indiana CAP Coordinator. Before his employment with the UAW, he worked for Navistar International as a Journeyman Millwright/Machine Repair.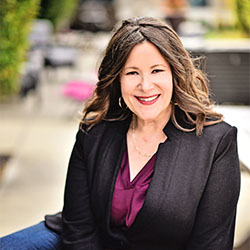 Robin Fleming (Co-Founder & Chief Executive Officer, Anvl)
Slides Watch Presentation
Robin Fleming is the co-founder of Anvl, an award winning software company helping companies unlock real-time data to improve product quality, safety and productivity. Robin has over 34 years experience in the tech industry where she focused on building and delivering software solutions across a broad set of industries. She is applying her experience to help companies engage the frontline workforce with smart guided workflows, easy to use applications that collect data and provide valuable analytical insights.
Sydney Hollingshead, Ph.D. (Development Engineer, Cook Biotech, Inc.)
Sydney works as a development engineer for Cook Biotech Inc. Cook Biotech creates medical devices that support the regrowth of healthy patient tissue in both surgical- and disease-caused wounds. As a development engineer, Sydney contributes to the discovery and innovation of new medical device technologies. Sydney evaluates potential technologies for their scientific rigor, patient risk, and scale-up and manufacturing practicality and safety. In addition to product research and development, Sydney designs equipment and develops processes for the scale-up of device manufacturing.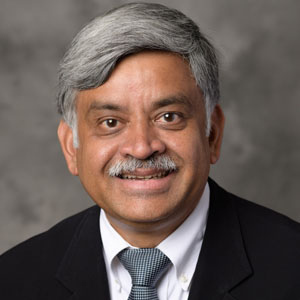 Dr. Ananth Iyer (Director, DCMME & GSCMI | Susan Bulkeley Butler Chair in Operations Management)
Slides Watch Presentation
Professor Iyer is the Susan Bulkeley Butler Chair in Operations Management at the Mitchell E. Daniels, Jr. School of Business and the Department head of the management department. He is the Director of DCMME and the GSCMI.
Jeremy Konkle (Chief Operating Officer, Tipmont REMC)
Slides Watch Presentation
Born and raised in Fort Wayne, Indiana, Jeremy earned a Bachelor of Science in Electrical Engineering from Purdue University, West Lafayette. After graduating he worked as an engineering consultant at Spectrum Engineering for 10 years. While working as a Project Engineer Jeremy earned a Master's in Business Administration from Indiana University – Purdue University Fort Wayne and became a licensed Professional Engineer. Jeremy then worked for Wabash Valley Power Alliance before joining Tipmont REMC in 2016. In 2020 he was promoted to Chief Operating Officer.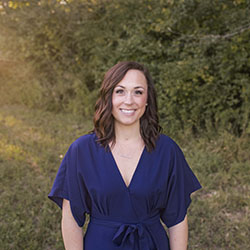 Amanda Raver (Powertrain manufacturing engineer, Subaru of Indiana)
Amanda has nearly a decade of experience in the automotive industry. Focusing on powertrain, she has developed her skills in diverse roles including supervision, lean process improvement, quality, and manufacturing engineering. Amanda's most recent role is on the launch team for Subaru of Indiana's new transmission facility. She is passionate about using her experience and knowledge to encourage women to consider careers in manufacturing and engineering.
Jonathan Schalliol (Director, Heritage Group Ventures)
Slides Watch Presentation
Jon is Director at HG Ventures, the venture capital investment arm of The Heritage Group. HG Ventures partners with entrepreneurs building a sustainable future in materials, infrastructure and industrial systems. Jon leverages experiences in corporate development, strategy, and entrepreneurship. He has spent the past ten years in roles across The Heritage Group, most recently as Director, Strategy + M&A. Jon is an active member of the local entrepreneurial community who takes pride in sourcing groundbreaking and sustainable technology. Prior to THG, he was a founder of a tech startup and held positions at Plug & Play, Merrill Lynch Investment Banking, Ernst & Young, and Apple.