Cobots – Witko Incorporated
Student Team: David Ramirez, Joshua Reilly-Grim
Value Stream Mapping with Infection Mitigation – Witko Incorporated
With the pandemic in effect, the companies had to ensure to put extra safety measures in place so they could prevent any outbreak of infections and stay open all the while ensuring safe working environment for the workers. Due to this, a lot of companies had to restructure their workspace and Witko was no different. In order to maintain the same efficiency in terms of quality and cost, and to avoid any waste, the team recommended using Value Stream Mapping with Infection mitigation (VSMI) – a variant of VSM, developed by the center team. This entailed the team to identify efficiency limiting steps and waste which would require attention for resolution. The team helped develop steps by revising the system to mitigate infection risk and add value to the bottom line. Students: Colby Phipps, Marissa Cabrera Site Selection – Wabash National Wabash National was trying to select a site/city to explore the notion of expansion/relocation ideas. This required understanding the market in that city which would assist the management to develop a business strategy. The market data was acquired by engaging with companies – potential partners or competitors and cold calling some businesses. This market data was used by the board-level management to decide on investment strategy for one area of the business.
Student Team: Kim Cahoon, Johanna King

Inventory Management App – Bootmakers Inc.
Bootmakers is a local company in West Lafayette, which is focused on manufacturing custom made horseback riding footwear and uniform footwear. The main objective of the project was to develop a mobile/web application for order placement and inventory management for their products. It was paramount for Bootmakers to have a digital platform for order placement, which would decrease the time dedicated for order placement by clients and help eliminate possible errors while processing the order on Bootmakers side. Another important capability of the app was an inventory management. Whenever the order will be shipped by Bootmakers, the inventory will decrease for the respective amount of UOM. Additionally, that would help customers be aware of in stock items, while placing an order. The team developed an application using Appsheet, a no code app platform, that let bootmakers' customers have an easy access to the bootmakers products and place order using the app in addition to providing analytics on orders and inventory for the business.
Student Team: Jane Krasavina, Ana Mendez, Eleanor Didonna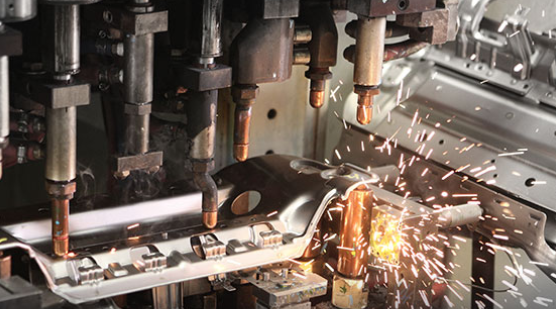 NHK Seating of America APP
This project was devised to establish a system for tri-lingual tracking of maintenance, relocation tasks to improve management of tasks and the communication between staff with different first-language. The system would need to integrate with both IT and worker resources. Consideration of two leading solutions (incorporating digital app-based communications to reach all involved) led to the choice of Microsoft (MS) 'PowerApps' supported by other MS apps. The team set up the instructions and forms for the system to bring the project closer to realization of a working pilot system for appraisal.
Student Team: David Ramirez, Joshua Reilly-Grim, James Grimm
MPI: Power BI IIoT Analytics Dashboard
This project will require development of Power BI Dashboards for IIoT data in a SQL database that will be accessed through an O-Data integration layer. The Dashboard will require creating a Star data model, aggregations, multiple visualizations, and ETL layer development using the DAX editor. The Dashboards will be used at both our HTI (Heat Treat) and Small Parts (Metal Forming) operating companies. While the base Dashboard will be the same for both opco's there will be some specialization needed for each once we deploy to users.
Student Team: Rajinder Budhiraja, Vikram Narendra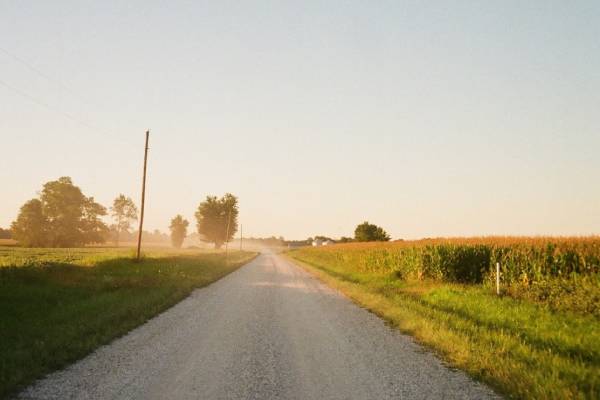 Clinton County, Indiana Marketing and Investment Plan
The project was set up to provide a Three-year, 2021-2021 marketing plan, in collaboration with leading corporate executives in the County in order to foster County growth and enhance the quality of life and economic vitality of businesses. With a low 'Indiana Counties Livability Ranking' at 68th out of 91 counties, the potential for improvement was clear. Key goals for impacting on improvement aims were addressed; these focused on 1). ca. doubling childcare capacity, 2). supporting an increase in residential housing, 3). striving to create investment of a new commercial development (including amenities to improve an underserved area of the county) and, 4). a plan to significantly improve and expand the County's marketing and advertising channels in order to attract talent and so, fill many open job positions in the county.
Student Team: Brian Birdsall, Kayla Veeder, Ryan Melvin
Standard Industrial: No Code App and Power BI Dashboards for 5S audits
This project aims to reduce inefficiencies within Standard Industrial's corporate office and shop floors. It aims to promote the usage of Lean 5S methodologies to enable management to make better decisions and anticipate problems prior to occurrence.
This includes maintaining organization and decluttering workstations, eliminating paper redundancies, and labeling items to reduce orientation time within the facility. Furthermore, the development of a backend system that will be utilized maintaining the application and creation of an accessible database for senior management and directors. In this project, we aim to:
Reduction of Setup Time
Remove all unneeded items on shop floors and in offices
Arrange needed items for use
Increase cleanliness of facilities
Increase overall communication transparency between workers, floor managers, and top management
Standardization of monitoring and control
Next step is to create a dashboard using Power BI that not only includes the 5S data collected in the no code app but provides a framework to display other production information.
Student Team: Yijia Chen, Wenbo You, Ahmed Ali, Amy David
Caterpillar: Alternative energy Research
Student team will research the use of alternative energy at the Lafayette, Indiana production location. Students will determine the viability of energies such as hydro, solar, and wind for the purpose of lowering fossil fuel consumption and reducing carbon emissions. Deliverables will include recommendation of Biomass Direct Combustion System​ with following benefits:
Direct combustion allows for the production of energy by burning woody biomass​
The use of scrap and waste wood significantly meets Caterpillar sustainability efforts to produce less waste and offset energy consumption with renewable sources​
Energy Needs of Facility​
The Large Engine Center consumes roughly 16 MkW of electricity per year​
Energy needs to be offset is 25%​
Solar nor wind can provide enough energy output to offset any significant amount of current energy consumption​
Levelized Operations & Management Costs
Biomass provides the only solution that compares favorably to current costs per kWh of $0.07 at Indiana facility​
Biomass O&M costs range from $0.05 to $0.08 per kWh, variation is dependent on fuel availability and costs
Student Team

Wabash National: PFEP-1 – Plan For Every Part, part dimensions
The Wabash National AME Materials Engineering Group would like to commend Jacob Raspe and Hui Zeng for their excellent work over the Spring 2021 semester on our Plan For Every Part (PFEP) project. During this semester they accomplished the following,
Created a vendor part information tracking sheet

Allowed for tracking of vendor responses & critical SAP part information
Formatted an SAP upload sheet to allow for easy data transfer

Learned how to read blueprints

Pulled necessary SAP dimensional part data from 913 blueprints
Transferring data into SAP upload sheet

Performed weekly meeting report outs
Generated a final presentation reviewing their accomplishments
Considering the obstacles of remote work and connectivity to WNC system, Hui and Jacob did an outstanding job.  Their work benefited our group immensely by allowing us to focus on other activities related to this project. We are looking forward to working with the DCMME team again over the summer and hopefully into the fall semester.
Student Team: Hui Zeng, Jacob Raspe
Evonik: Power BI Data Analytics to monitor operations
The successful completion and deployment of this visual dashboard will help Evonik by achieving the following objectives: 1. Make decisions based on facts and on current data that is periodically refreshed. 2. Make data more valuable by allowing every organization member to gain insights that help them perform their job better. 3. Save time and frustration by having all data analytics on one screen instead of flipping between screens, digging through databases, or signing into multiple analytics applications. 4. Get an easy-to-understand, objective view of current performance that will effectively serve as a foundation for further dialogue and surface metrics relevant to each team in a mutually understandable way. 5. Get an at-a-glance big picture of every critical metric needed to make informed decisions, including metrics and key performance indicators from multiple data sources, markets, and departments. 6. Get insight into possible problem areas so stakeholders can handle challenges proactively.
Student Team: Vikram Narendra, Rajinder Budhiraja, Vincent Hu, Amy David
Evonik: Green Operations Analysis to power Golf Carts
The main objective was to conduct a study on the feasibility of installing a hydroelectric turbine system into the effluent pipe of a wastewater treatment facility. Along with that, we also included research on the feasibility of installing solar panels. Initially, the scope only included hydroelectric turbine installation, but early on, we realized through the analysis of historical water flow data and communication with employees at Evonik, the flow was not as high as the original 9MM – 14MM gallons per day that it was originally thought to be. It was found to be nearly half of that at 4.5MM gallons per day which is why we expanded the scope and included analysis of solar power as well. The study was not limited to calculating the maximum potential power generated from a turbine and solar panels but also selecting an appropriate option (if any), changes needed in effluent pipes to house the turbine, and performing a cost-benefit analysis.
The overall objective is to make recommendations for hydropower or solar installation based on the wastewater flow rate, head, solar opportunity, costs, and payback period for the client to make an informed decision regarding the feasibility and benefits of the project.
Student Team: Aadav Srimushnam Sundaranathan, Alec Patrick White, Fatoumata Coumba Niang, Amy David
Kirby Risk EV Charging Stations
Kirby Risk is a Tier 1 OEM supplier to organizations such as John Deere and Caterpillar.  With an increasing EV market, the firm wants to strategically explore the EV charging station market for retail and commercial use to expand its current business operations.  Kirby Risk has relationships with material suppliers, and the electrical and mechanical expertise to manufacture. Therefore, Kirby Risk has the reputation to become the main supplier of an EV charging station brand.  Project objectives. Perform a market analysis of EV charging stations and/or batteries
Build a marketing plan based on research to identify potential EV Charging Station OEMs who need a Tier 1 Supplier of the charging unit.
The EV wave is coming and there may be opportunities in the EV Charging station assembly. The challenge is to do the research to find out who in in that space and potential partners.
Project scope included:
Perform a market analysis of EV charging stations and/or batteries ​
Identify the main competitors and suppliers in the market​
Analyze the size of the market (retail and commercial)​
Provide a marketing plan to explore the EV charging station and battery market​
Include recommendations of suppliers to develop future partnership
Student Team: Alfred Carandang, Kristin Zalewski, Jason Farmer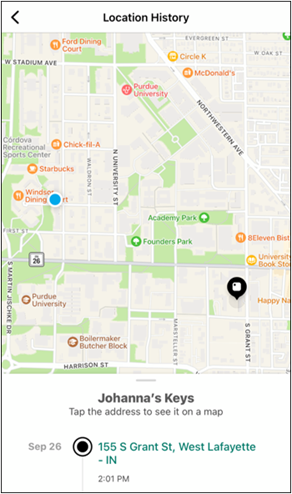 Bio Town: Tool Tracking APP
Bio town farm has difficulty finding tools that are used through-out farm by workers. They need a process/system to track tools to ensure they are return to maintenance area. Initial phase concluded with recommendation of potential electronic tool tracking system.  Next step is to get client approval and initiate a Tiles pilot.
Tiles are Bluetooth trackers than can be connected to the Tile App on both iPhones and other phones​. Each tile registered on the app can be given a name​ for tracking​:
When a device is in range, you can simply open the app on your phone, tap the tile and find it - the tile then plays a tune so you can locate it​ 
If you're out of range you can see the last location that was registered (which is taken from your phone's location at that time), so you can retrace your steps to find that lost item​ 
It will be much harder to lose an item with multiple people being on the network, and even if it is left behind you will be able track where it last was and hear it
Student Team: Ana Paula Trejo Mendez,  Johanna King, Kevin Zeiba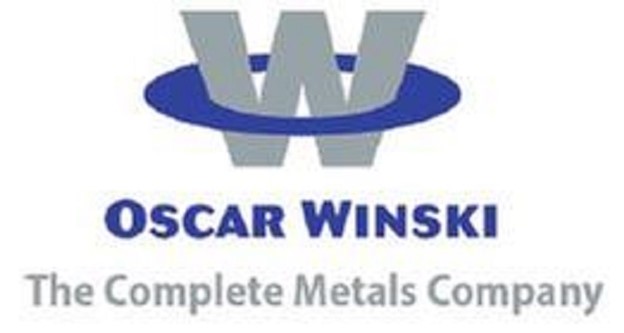 Oscar Winski: Where's my Stuff Project
Oscar Winski metal operations process a variety of incoming materials, outgoing materials, and WIP (work in process) daily.  Due to space limitations and magnitude of materials being handled and processed daily, materials are often stacked on one another, and moved several times during processing steps.  Keeping track of where materials are stored currently is an ongoing challenge.  Purdue Students visited and discussed these challenges and concerns with Oscar Winski's staff and then investigated various technologies and methods for possible solutions.  The student team returned to share their findings with management and on several fronts shared some of the very same thoughts which management was considering as possible best solutions, providing Oscar Winski's staff an independent validation of their possible plans and actions.
Student Team: Rajinder Budhiraja, Vikram Narendra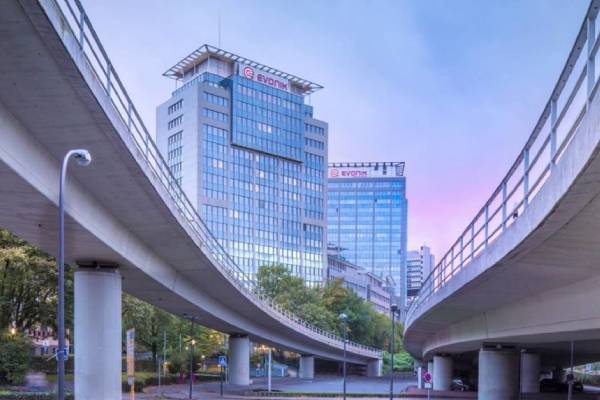 Evonik: Change Management Template
Build a change management support application that helps an engineer draft an MoC (management of change) document. provide a step-by-step workflow for drafting the change, provide instructions for each step in real time, provide access to sources of data that help draft each step in the change, provide historical examples of similar content to reference during the drafting of the change.
Student Team: David Hoffman, James Schubert, Tyler Mancuso, Noah Mugmon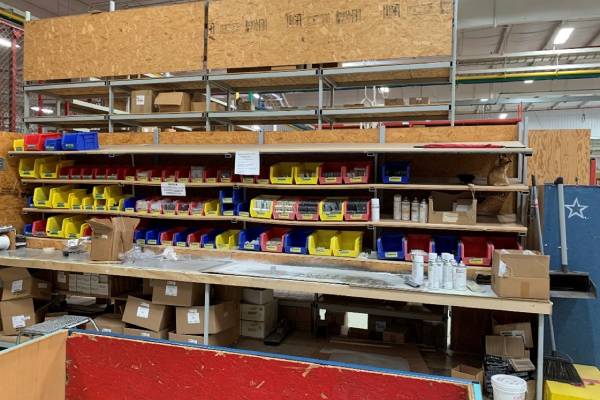 Lafayette Venetian Blind: Bin location and stock control
Hardware for all products is pulled at a single standalone station with several Bins containing every type of hardware.  Currently the hardware ticket is scanned than the computer shows the item numbers and quantities. The hardware puller goes to the proper bin, scans the bin and then selects the hardware, packages and labels. The goal of this project would be to develop a grid-based PLC system that lights up a LED light at the appropriate hardware bin combined with a weight scale that allows the computer to ensure the proper quantity of hardware has been pulled. 
Student Team: Ethan Haeberle Grant Bolotin, Bora Schrom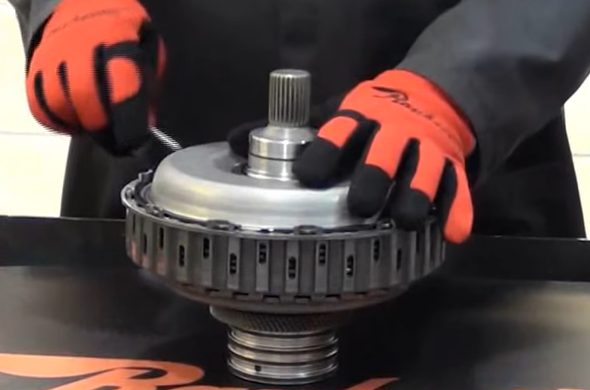 Raybestos Power Train: Documentation Verification/Updates
'Need all documentation on floor throughout plants to be verified being correct revision, update and proper location to match what is shown through our electronic log 'controlled documents'. If found to be incorrect, the logged information needs to be updated/corrected. If found to be using documents on the floor that are not within the electronic 'controlled document' system, it will need to be added to the 'controlled document' system to match. All forms must be reviewed on an annual basis. This is typically done by printing documents and physically signing them when reviewed and then stored in a binder until the next years review. This method does not 100% prevent undocumented changes or use of a previous version on the floor. In addition to ensuring the correct documents are being used, a student could help design a user-friendly e-system that will document and schedule annual form reviews and changes, and help transition to e-signature approval, e-document control, and e-use of these controlled documents on the shop floor.
Student Team: Kim Cahoon​, Cherag Keswani​, Colin Lee-Au