Michael Jonelis earned his bachelor's degree in economic consulting and business analytics from Indiana University's Kelley School of Business. But when it came time to choose a master's program to further his studies, Krannert's Graduate School of Management quickly became his top choice.
"The MS program in Business Analytics and Information Management (MSBAIM) at Krannert is one of the best," he says. "It had the perfect mix of core courses and electives I wanted. And because I earned my undergraduate degree from a business school, I didn't need to focus on marketing, operations, and finance quite as much as someone who comes from a computer science background."
Jonelis also appreciated the diversity of his MSBAIM cohort. "The program is mostly international students, but we had a good number of younger domestic students either right out undergrad or one year removed," he says. "I could relate to them better because I was starting from the same place."
He was also pleasantly surprised by the number of women in the program. "Of the 28 students in my cohort, 17 were women," he says. "They are traditionally underrepresented in STEM fields, so to be part of a program that is bringing in a majority of women is quite refreshing. I'm very proud of the school for that."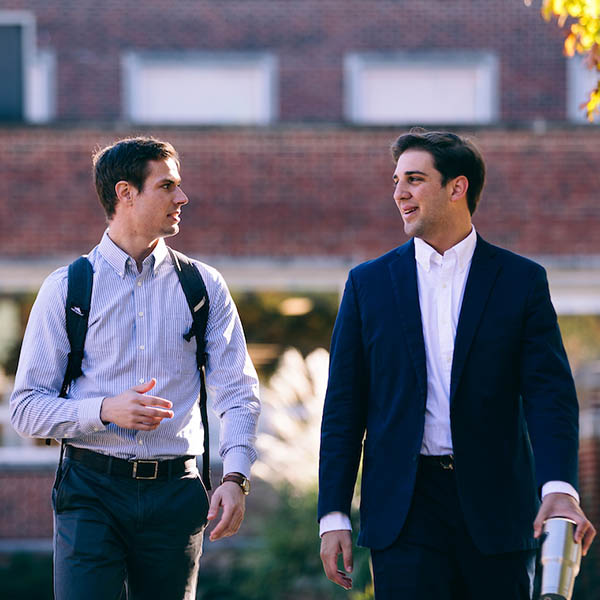 Jonelis complemented his studies with experiential learning opportunities. He was part of a team of four master's students in the school's MSBAIM program who took home the top prize in the 2021 STAMINA/IT Analytics case competition, a campus-wide, interdisciplinary event facilitated by the Krannert Communication Center and Krenicki Center for Business Analytics and Machine Learning.
Calling themselves the "Boilerminers," Jonelis and his teammates bested 18 advancing teams in a case for DRONEDEK, a pre-revenue startup company based in Indianapolis that plans to revolutionize the e-commerce delivery industry by developing, distributing, and servicing secure temperature-controlled receptacles for autonomous drone deliveries, both for personal and commercial customers.
Using the internal information provided by DRONEDEK as well as external data sources, each team proposed three locations in the United States, at the city or town level, for their pilot program. Students had to determine how these locations compare, as well as to identify which data variables and criteria are most important when selecting the pilot locations.
Jonelis says the team's analytical work helped their presentation stand out from the others. "Our analytics skills were very important," he says. "After we had our core idea, we did a lot of research, critical thinking, and problem solving. We wanted our analysis to be deep and thorough and to give DRONEDEK a plan that was actionable without a lot of additional work."
To that end, Jonelis and his team looked at their idea through financial, marketing, operations, and strategic lenses. "We really applied everything we could to flesh out our idea as much as possible," he says. "You can't get lost in the weeds of looking through data and not understanding the application and the implications of your recommendations."
In addition, Jonelis was a part of a team of students from the MSBAIM program that won second place and $3,500 at the University of Iowa Tippie College of Business' annual Business Analytics Case Competition.
The competition was sponsored by Fastenal, a Minnesota-based global manufacturing and supply chain logistics company that provided data to the students and asked them to find trends and correlations in the freight and market sectors in relation to North American economic trends. Using tools like Python, R, Tableau and Excel, Jonelis and his team performed a deep-dive analysis and considered multiple data points before making their recommendations to a panel of industry experts.
Jonelis also worked on a team project with a school district in Indiana through his industry practicum course with Clinical Assistant Professor of Management Matthew Lanham. "The school received a lot of COVID relief funding and put it to use through different tutoring and summer programs," he says. "They wanted us to look at the kind of impact those programs had on students, which is as much policy analysis as it is data analysis."
After graduating in 2022, Jonelis began his new career as a strategy analyst with Libra Solutions. "I look forward to using my wide range of tools to solve some of the complex problems that face the world," he says.
By Eric Nelson