The Technical Management Institute provides crucial knowledge and skills for new and aspiring managers of a technical workforce. Offered for 30 years and counting, TMI attracts a great variety of professionals.
Here's what a few recent TMI participants have to say about this professional development program:
"I really enjoyed my time at TMI and it is well worth a week away from the office. What I enjoyed most were the dynamic instructors and the heavily focused, in class participation style that definitely kept you on your toes and "in it" all week.  I am a very hands on learner (which I found out even more after the training) so I enjoyed the practical learning and situational experiences that lead to great conversations and interactions. 
Additionally, the training forced you to really THINK about leadership from a variety of angles and provided avenues to share experiences in a meaningful way.  I enjoyed having time to truly think about and create a strategic plan for myself and my team.  It is rare to find time to think about your growth as a leader and to define what type of a leader you want to be.  TMI was a great experience and I would recommend to anyone that wants to grow as a leader."
Heather Kennedy, Director of Project Delivery, Indiana Department of Transportation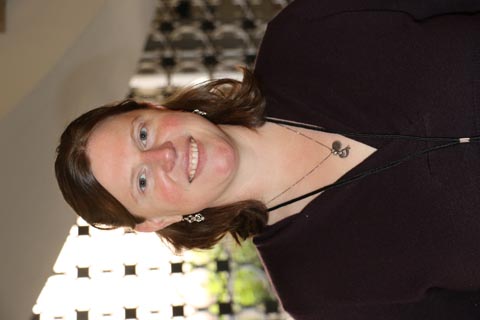 "Purdue's Technical Management Institute was filled with pertinent information on management, leadership, and professional growth. The in class learning environment was interactive and allowed for direct questions to be addressed in real time with experts in the field.
I would definitely recommend this course to anyone that works in a professional environment where communication and intrapersonal skills are essential to getting business done, is new to management or wants to be considered for management as well as those that have been in management and want to build on their skills."
Alanna Steffen, Team Lead, Clinical Project Management, Cook Medical
"I have not taken any prior management courses. So by participating in this 4-day TMI course, I have gained some greater levels of insights into several topics covered during this program, ranging from leadership, to data visualization, to strategic management to project/program management.
From example, as a leader you see that by empowering others how you can exert your leadership influence on others is really fascinating, and lessons about situational leadership. The course is all about application-oriented ideas and discussions, and opportunities to reflect on those and it is applicable to real world scenarios.
One would be able to see the aspects from management or leadership perspective that may be lacking in oneself by attending this TMI course, and further, the course offers tools and approaches to tackle and overcome those hurdles that may be in front of one's career. Also the course is designed in a way that it is only 4-day program, so it is short span that one can afford.
There is a lesson to be learned for everyone from this 4-day TMI course.  Persons who are at entry levels to seniors positions in an organization and who aspire for executive level positions would benefit the most. I also see that entrepreneurs can benefit by large from this TMI course."
Palanikkumaran (PK) Muthiah, Development Engineer, Tekni-Plex, Inc. - Global Technology Center
"My most valuable session from TMI was personal management. I have learned that the title of session could be misleading, and this was one of those cases. Three topics have been covered on this session: Negotiation, Performance Management and Power in problem solving.
I have been studying negotiations for quite a while and have used this at work. However, this session has shown me negotiations from a different angle. I have practiced cases, which normally you would not see at work. On other hand, when I saw the Performance management topic, I did not expect what I have experienced. This topic clearly shows, that managers would expect to handle the difficult situation at work and not allow the situation to slip. Simple examples were given on how managers can be getting in an e-mail trap, which could cause them a job. Over all, Personal Management session set my attention to the TMI course."
Alexander Nazarov, Functional Excellence Manager-Engineering, Cummins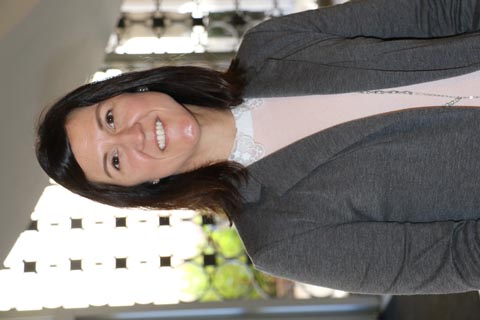 "The entire experience at TMI was great!  A wide variety of topics were presented, but I found the most valuable knowledge in the sessions on leadership and personnel management. 
I often reflect on the concepts of situational leadership and sources of power.  Both leadership topics apply in professional situations leading my technical team, but also in personal situations leading my children.  It isn't just about what you do; it's about how you do it by empowering others as much as possible.  By utilizing this leadership style the goal is a strong engaged and effective team."
Laura Rector, Assistant Corporate Controller, Bemis Manufacturing Company
"While many topics in the sections were valuable in helping me learn more about technical management in the short time we were together, an item that was very influential to me was the different learning styles and how each style reacts to situations.
The case studies and sessions we had were very impactful to see how all the groups worked together and the outcomes they came away with. This can even affect how others perceive things during communication.
The situational leadership section was very influential to identify the different types of leaders and their tactics in particular situations. These two topics, along with many others, have caused me to think deeper into the topics, and I already find myself applying some of the lessons from TMI to my daily working relationships.
The lessons we learned here from the instructors, as well as from ones attending the class, were all ones that can be applied for any level of employment. The concepts learned in this class were beneficial in not only increasing our knowledge, but causing one to think about how they can improve as a leader.
I would highly recommend the TMI class to managers and those who aspire to grow within any organization to learn more about the topics covered in the training."
Haley Rhoades,Quality Planner-Projects, thyssenkrupp Presta Danville LLC

"As a finance person who manages a technical team, TMI gave me the quintessential skills and knowledge needed to build an effective and high-performing team. The training offered valuable insights into leadership styles, applicable project management skills and business analysis skills which are needed for my everyday work."
-Prince Ampomah MBA, MHA, Director, Strategic Analysts, The Advisory Board Company

"I learned a lot in a short amount of time about program and project management, cost analysis, personnel management, and leadership.
In classes, we had a chance to apply new skills to mock case studies to explore how to apply these new skills to real-world situations. I found the whole process, from registration to receiving the certificates, welcoming and organized. The instructors and staff were always available to answer any questions.
I highly recommend TMI to any individual or organization interested in expanding their management skill sets."
-Aylin Celtik, Research Data Analyst, Purdue Office of Institutional Research, Assessment and Effectiveness

"It was very interesting to better understand my style of learning as well as see how a room of individuals in similar roles could vary so immensely. Although these different styles often create conflicts within teams, it is very apparent that a mixed team will ALWAYS come to the best solution."
-Tony Goyer, Engineering Supervisor, Core Packaging Components, Caterpillar, Lafayette Engine Center
"I definitely recommend Purdue's TMI to anyone moving into a technical management role for the first time. It is a high-quality introduction to leadership and business concepts that most engineers aren't exposed to in school. The instructors are competent teachers who are well-qualified in their fields, and the staff support the program with smoothly executed hospitality and logistics."
-Paul Creekmore, Senior R&D Engineer, Milbank