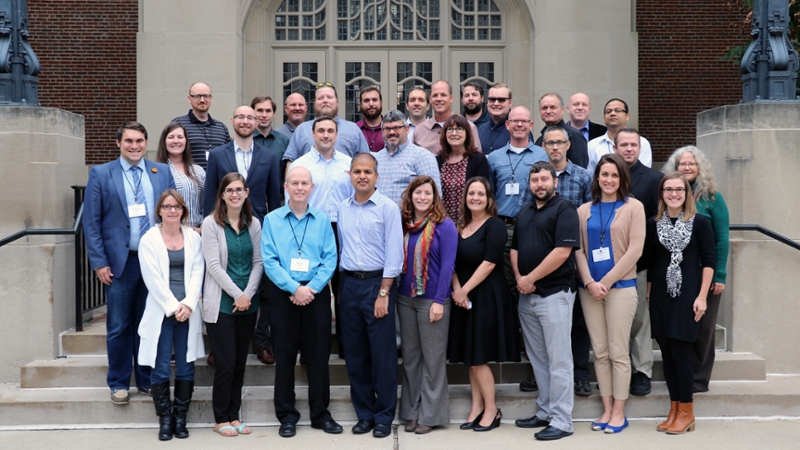 TMI 2017, in front of Purdue's Union. The program attracts a great variety of professionals.
Do you work in a technical field? Do you manage technical employees?
If yes, then the Technical Management Institute at Purdue University can provide the additional skills you need to be a more effective project team manager and supervisor of people in technical roles.
This professional development program has been offered annually by the Krannert School of Management at Purdue for 30 years.
Our next TMI course is set for April 15-18, 2024.
The registration deadline is April 5, and the Early Bird registration deadline is March 1, 2024. Register here.
Classes are held in the Krannert Center for Executive Education and Research.
The Technical Management Institute is appropriate for new and aspiring managers of a technical and non-technical workforce, as well as more seasoned technical managers who would benefit from the program's current offerings. The goals of the program are to:
help the manager understand the management of business costs and the dynamics of cross-functional project management;
help the manager translate business objectives for the technical workforce and establish a bottom-line emphasis;
provide current perspectives on leadership and project management in the technical arena; and
expose the manager to the business objectives and technical applications of leading improvement processes.
Topics in past programs included Cyber Security, Data Visualization, Leadership, Program and Project Management, and more.

The program attracts learners from a variety of professions, so the networking and idea sharing become as valuable as the in-classroom learning.
A certificate of completion is provided to TMI participants. There is also an option to earn CEUs (continuing education units) from Purdue University.