The Purdue University Research Center in Economics (PURCE) hosts a number of events each year that highlight our faculty, their research, and the research's ability to help community groups, businesses, and government address economic challenges.
PURCE also hosts visitors to campus for lectures and more intimate conversations; many events are open to the public while some are reserved for students or PURCE partners and supporters.
If you would like to be invited to our events, join our mailing list by sharing your contact information with us by emailing purce@purdue.edu.
Policy Luncheon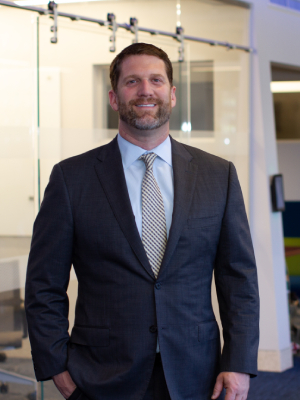 We are pleased to host an economic policy discussion and luncheon, "The Changing Location of Affordable Housing in Indiana" with Professor of Economics Mike Eriksen, on campus Wednesday, October 5. 
Housing in Indiana remains the most affordable in the nation, although significant gaps in affordability still exist for some households. Recent research suggests significant increases in lifetime earnings for impoverished children raised in moderate-income neighborhoods, although the majority of subsidized housing is located in the highest poverty areas. 
Dr. Eriksen, director of the Dean V. White Real Estate Finance Program, will discuss changing trends in income and housing affordability within and across Indiana, especially as compared to regional peers. He will also discuss how recently enacted federal policies will affect incentives for both developers and low-income households in where subsidized housing is located across the state.  
His talk will conclude with suggestions on how policymakers can make housing even more affordable in the future despite anticipated population growth.
Please register by October 3 to join us 11:30 a.m.-12:30 p.m. Eastern, October 5, 2022, Krannert's Rawls Hall, 3rd Floor Commons.
Rawls Hall is at 100 S. Grant Street on Purdue's West Lafayette, Indiana, campus.
Reach out to us with questions: purce@purdue.edu and (765) 494-3782.
Be sure to follow us on Twitter for details on upcoming events. 
---
Past PURCE Events
Curious about what we've been up to?
We're glad to share information on past PURCE events, including our popular luncheon series, information sessions at the Indiana Statehouse, and more.
The fall 2021-spring 2022 slate of our popular monthly policy talks, offered both in-person and virtually, featured:
April 2022: Special guest Dr. James Nunns on "A Federal Tax and Transfer System by Design." Nunns is an associate in the Urban-Brookings Tax Policy Center at the Urban Institute who earned both his master's degree and a PhD in Economics from Krannert. 
March 2022: Dr. Stephen Martin on "Antitrust in a Time of Populism: After the Big Five." Professor of Economics Dr. Martin discussed the forces behind calls for extending the scope of antitrust policy and the prospects for change in light of the rise of MAMAA (Microsoft, Alphabet (Google), Meta (Facebook), Amazon, Apple). 

February 2022: Dr. Colin Sullivan on "New Tools for Measuring Labor Market Discrimination." Assistant Professor of Economics Dr. Sullivan discussed the challenges of measuring gender and racial discrimination and some ongoing studies involving resumes -- who gets that phone call requesting an interview for a job?
January 2022:

 

Dr. Ananth Iyer on "Understanding Recent Supply Chain Challenges." 

Senior Associate Dean and head of Krannert's management department Dr. Iyer addressed ways to understand supply chain challenges and explored steps companies are taking to manage these challenges. 

December 2021:

 

Dr. Larry DeBoer on "Property Taxes & Local Government Budgets: What's the Outlook?" Agricultural Economics professor emeritus DeBoer discussed Indiana's property tax assessment procedures and controls and the budgetary outlook for local governments, which rely heavily on property taxes.
November 2021:

 

Dr. Mara Faccio on "The Revolving Door Between Government & Private Sector."

 

Krannert's Duke Realty Chair in Finance Dr. Faccio spoke about just how common the government-private sector revolving door phenomenon is in the U.S. and data that shows systematic corruption is not widespread. 

October 2021:

 

Dr. Cathy Zhang on "Demystifying Money, Cryptocurrency, and Central Bank Digital Currency."

 

PURCE faculty affiliate Zhang discussed the changing payment landscape and the role of cryptocurrencies. Traditional forms of money are evolving, and policymakers have expressed concern this could have negative consequences for financial inclusion and the conduct of monetary policy. 
September 2021:

 

Dr. Brian Roberson on "Interlinked Contests & Decision Making."

 

PURCE's professor Roberson examined some takeaways from research on environments with a set of interlinked contests. He discussed recent research that highlights the potential gains, arising in such environments, in moving from centralized decision making to decentralized decision making.