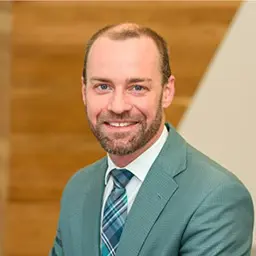 Tom Aliff 
Senior Vice President-Risk and Analytics Executive, Equifax
Tom is a Senior Vice President-Risk and Analytics Executive, with Equifax. He consults with and develops insight-driven solutions for organizations on the use of data and predictive analytics to drive decisions throughout the relationship lifecycle spanning marketing, credit, commercial, insurance, and fraud. Tom is a double Purdue Boilermaker, graduating with an undergraduate degree in Mathematics, Statistics and a master's degree in Applied Statistics.
Venky Arun 
Partner - Strategic Operations, Kearney
Venky is a Partner with Kearney. Venky received his undergraduate degree in Electronics and Communication Engineering from MSRIT, Visvesvaraya Technological University, and his MBA from Purdue's business school. In his spare time, he enjoys time with family and friends and catching up on cricket and tennis.
Tim Coleman 
Sr. Vice President and Chief Technology Officer at Eli Lilly and Company
Tim is Chief Technology Officer and Senior Vice President, Global Information Services, at Eli Lilly and Company, where he is responsible for global infrastructure capabilities, the automation center of excellence and the Lilly Tech Innovation Center based in Bangalore, India. 

Tim has held several positions in the Tech@Lilly organization supporting research, medicines development, U.S. and global sales and marketing, and manufacturing and quality. In addition, he has held business roles in the Human Resources and Sales & Marketing components, including P&L responsibility as District Sales Leader for the Lilly Osteoporosis Specialty.
Gail Farnsley 
Retired VP, Gartner
Gail partners with CIOs and other executive clients as a trusted advisor, focusing on global technology and business strategy planning, cost optimization, and helping her clients build high-performance teams. Gail's degree in computer science from Bowling Green State University led to a career of expanding responsibility in information technology at Public Service Indiana, Emery Air Freight and Georgia-Pacific. She then received her MBA at Purdue's business school before joining Cummins, where she became VP of global information technology and CIO.
John B. Matchette 
Senior Managing Director - Strategy and Consulting, Supply Chain and Operations, Data and AI Solutions Lead, Accenture
John has worked at Accenture for more than 30 years, including as the North American Applied Intelligence Lead. He has helped Global 2000 clients create the supply chain networks of tomorrow that will have an impact on every aspect of our lives. Software was once the heart of supply chain management; data is now its life's blood. No data, no supply chain. Artificial Intelligence (AI) is the solution for understanding and managing this data. John guides leaders in every industry to adopt and find growth using AI.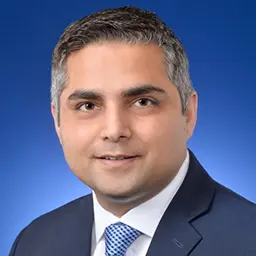 Rajiv Phougat 
Chief Technology Officer - Data & Analytics, KPMG US
As the CTO for Data & Analytics, Rajiv is responsible for KPMG's overall technology portfolio, data and analytics platform(s), data science, and insights delivery.

Before this he was Managing Director for Deal Advisory & Strategy and was responsible for Technology Strategy and Architecture for Deal Advisory & Strategy Analytics COE. In addition to overall technology portfolio, he led the analytics industry solutions and data operations group.

He was Advisor to CTO organization (Global Information Services – GIS) at Eli Lilly & Company, where he was responsible for defining and implementing enterprise technology strategy and architecture.
Jerrod Stoller 
President, Digital Envoy, the parent company of Digital Element, Digital Resolve, and Gathr Lab
With more than 20 years of successful management, executive leadership, and business development experience in the technology, financial services, and security sectors, Jerrod is a motivated leader, creative thinker, and never-give-up problem solver. He has success in recognizing and capitalizing on marketplace opportunities that help build company growth by assembling the necessary teams, corporate structures, and accountability needed to enable and foster that growth and is passionate about creating true value for clients and opportunity for team members by delivering solutions that solve today's — and tomorrow's — real-world business challenges. He is a Purdue alumnus with a degree in Finance.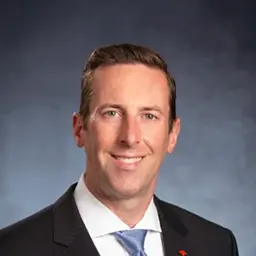 Jim Young 
Chief Data Officer, AIG
As Chief Data Officer, Jim oversees the architecture, development, and maintenance of the data capabilities for the $30+ Billion General Insurance business of AIG. Jim and his team leverage data and analytics into all aspects of the business to improve and transform financial performance, customer/agent/employee experience, operational efficiency, and products/services.

Jim has more than 20 years of experience leading data and analytics efforts from idea through execution to impact. Jim has been a successful advisor to senior executives on data-driven strategies and has designed and implemented large-scale data solutions that have delivered significant business value. His specialties include Data Management, Artificial Intelligence/Machine Learning, Big Data, Geospatial Technology, Advanced Analytics, Business Intelligence, Master Data Management, Financial Services and Insurance.
Senior Fellows:
Aaron Lai
Aaron Lai, CFA, is the Senior Manager of Market Analytics of Blue Shield of California in San Francisco and formerly a VP and Senior Quantitative Research Associate of the Bank of America. He has over 15 years' experience in consumer analytics and credit risk management. In addition to dozens of publications in academic journals, professional magazines, and technical books, he has also presented in many international conferences and received several patents. He has two B.Sc. (Finance from City University of Hong Kong and Management Studies from University of London), as well as a MBA from Purdue and two M.Sc. from Oxford (Sociology and Evidence-based Healthcare).
Patrick Mosher
Patrick Mosher is the Accenture Managing Director, Emeritus. He is a global leader in architecting complex solutions for Sales & Marketing organizations. He has significant cross-industry experience with deep specialty in facilitating large scale change in large organizations. Patrick has more than 28 years of experience in industry and consulting delivering value around transforming sales, marketing and service workforces; designing, developing, and deploying innovative organization strategies; reengineering processes; gaining adoption, and driving value for large scale initiatives.