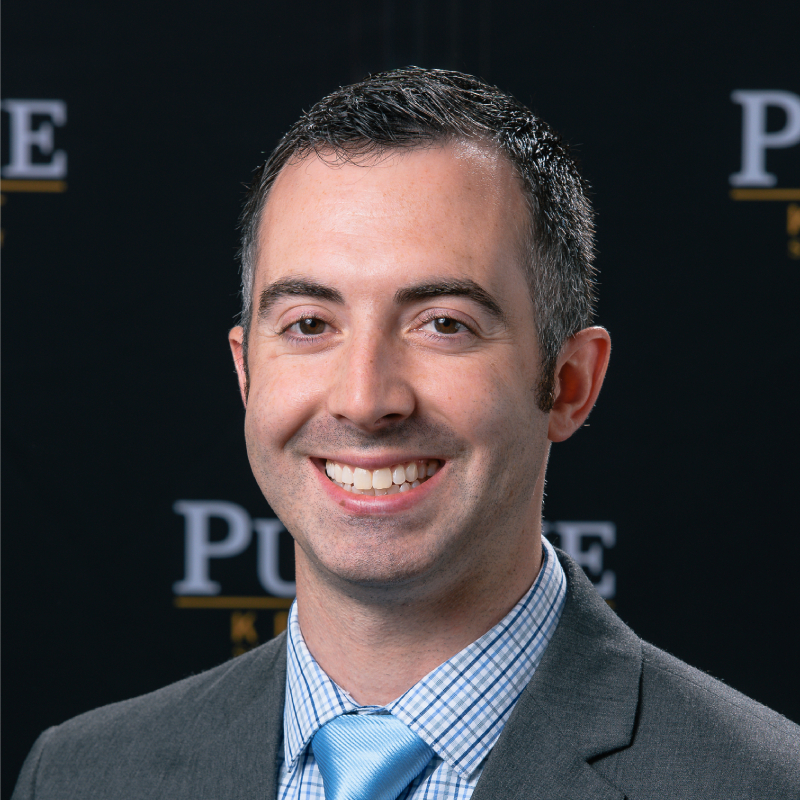 Eric Carroll
Director of Human Resources
Harrison Steel Castings Company
Eric Carroll became the Director of Human Resources at Harrison Steel Castings Company in Attica, Indiana, in 2018. Carroll started at Harrison Steel, a global leader in the production of precision-engineered steel casting solutions, in 2010 as a Continuous Improvement Manager. He transitioned to HR in 2015 after completing several company-wide HR projects in his Continuous Improvement role. Bringing a lean and continuous improvement mindset, he has revamped company policies, processes, and the entire HR function to build an exceptional team throughout the organization.
Carroll graduated from Wabash College with a BA in Economics and received his MBA from Purdue's Mitchell E. Daniels, Jr. School of Business. A Senior Certified Professional with the Society of Human Resources Management, Carroll helped design and instruct Purdue University's Human Resources Development's capstone class. Carroll lives in Noblesville with his wife and one child.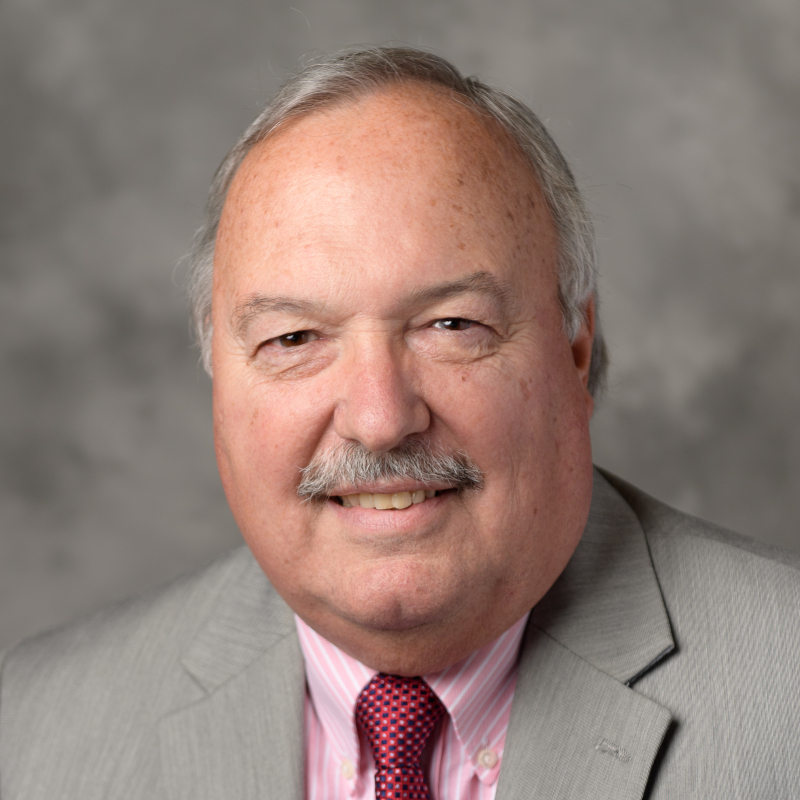 Steven Dunlop
Managing Director, Dauch Center
Global Supply Chain Management Initiative
Steven Dunlop is the managing Director for the Dauch Center for Manufacturing and the Global Supply Chain center in the Mitchell E. Daniels, Jr. School of Business at Purdue University. He has been at Purdue for over 20 years and was previously in the private sector in a variety of positions, including supply chain finance and production scheduling. While at Purdue his experience has included the management of large grants, leading the on-line evaluation effort for the university, and the development of new technology for a variety of small to large companies. 
He has had the opportunity to teach project management, adult education training, and how to develop online courses for the private sector. The Dauch Center currently has more than 35 company projects in process, primarily in manufacturing and supply chain areas.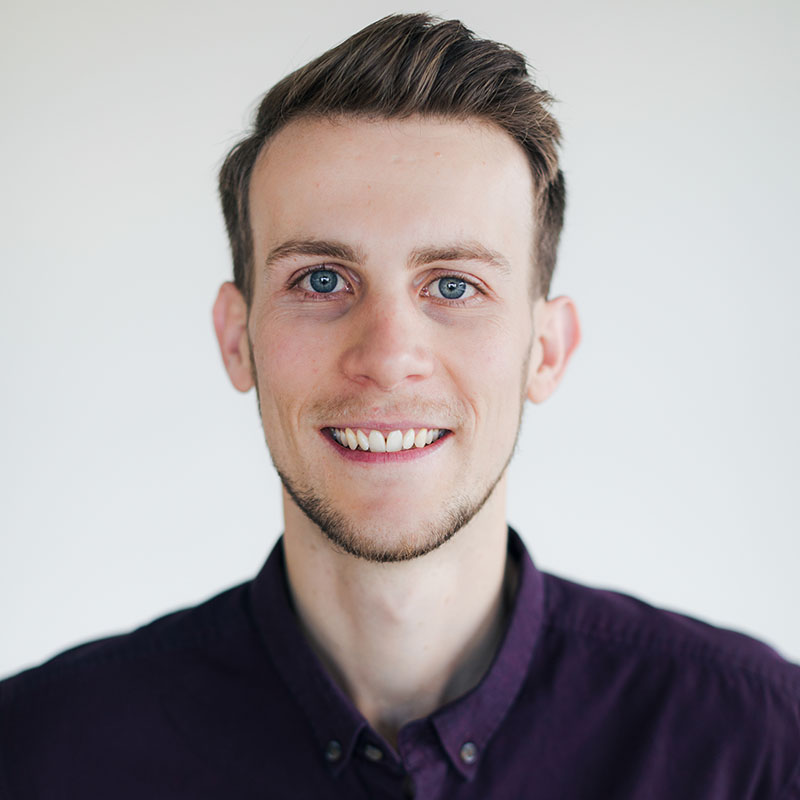 Ryan Henderson
Director, Innovation and Digital Transformation
Conexus Indiana
Ryan executes Conexus Indiana's Industry 4.0 programs, which support the advanced manufacturing and logistics economy with technology adoption and digital transformation to drive productivity, competitiveness, and sustainability. He is passionate about emerging technologies and research, and strives to lead innovative collaborations between industry, academia and the public sector to accelerate the fourth industrial revolution.
Ryan joined Conexus from Techstars, where he operated The Heritage Group Accelerator powered by Techstars. During the program, Ryan helped 10 hardtech startups grow from early-stage to venture-backed companies by engaging them in Techstars intensive programming including over 85 mentor sessions–the cohort raised a combined $8 million.
Before Techstars, Ryan worked at Current, Chicago's water innovation hub. He helped build pilot projects and convened key stakeholders to accelerate the adoption of innovative water technologies. Notably, Ryan supported the implementation of H2NOW Chicago, a first-of-its-kind pilot project that provides real-time water quality data from the Chicago River to the general public via novel sensing technology.
Ryan holds a bachelor's degree in business from Eastern Illinois University, and a master's degree in sustainability from DePaul University.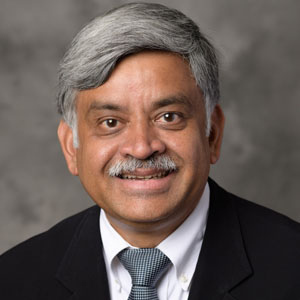 Ananth Iyer
Dean, School of Management
University at Buffalo
Ananth V. Iyer was named dean of the University at Buffalo School of Management in August 2022.
A highly accomplished scholar in operations and supply chain management, Iyer has published five books and more than 50 journal articles and book chapters. His work has been supported by grants from numerous agencies and foundations, including the National Science Foundation, Coast Guard and Indiana Department of Transportation.
Prior to joining UB, Iyer served as a senior associate dean, Susan Bulkeley Butler Chair in Operations Management and head of the management department at Purdue University's Mitchell E. Daniels, Jr. School of Business. He also was director of the Dauch Center for the Management of Manufacturing Enterprises and the Global Supply Chain Management Initiative.
Iyer previously was associate dean for graduate programs and director of Purdue NExT, a university-wide program that offers non-credit online courses for global distribution.
He has served as president of the MSOM Society of INFORMS and as an editor or editorial board member for numerous journals. Iyer was an American Council of Education Fellow, a visiting professor at the Wharton School and MIT Operations Research Center, and a Purdue University Faculty Scholar.
In industry, Iyer has consulted and provided executive education for such companies as General Electric, Daymon Associates, Dade Behring, Larsen & Toubro, Quint Wellington and Chromcraft Revington
Iyer holds a doctorate is in industrial and systems engineering from Georgia Institute of Technology; a Master of Science in industrial engineering and operations research from Syracuse University; and a Bachelor of Technology in mechanical engineering from the Indian Institute of Technology at Bombay.
Brad Outland
Regional Manager
Aalberts Surface Technologies
Brad Outland is Regional Manager for Aalberts Surface Technologies, a global provider of coatings and surface treatments for aerospace, automotive and industrial manufacturing companies. With over 6,000 colleagues in 80 locations around the world, Aalberts adds value to thousands of mission-critical components through longer life and more efficient performance. Brad's previous manufacturing experience spans more than 40 years with global automotive and aerospace companies. As the Chief Metallurgist for a GM/Chrysler joint venture, he worked in Mexico and Western Europe to resolve supply chain problems, both technical and organizational.
In 2004, Brad joined Rolls-Royce Corporation in Indianapolis as the Special Processes Manager, leading the heat treating and coating services for gas turbine engine components. In 2010, he was named Head of Advanced Manufacturing, and in 2013, Brad became a Manufacturing Executive for Rolls-Royce, plc. -- leading a multi-national group to design, build, and launch a $135M turbine blade facility outside of Richmond, Virginia.
Brad returned to Indianapolis in 2016 to lead the manufacturing of game-changing technology turbine blades, and after a subsequent stint with disc manufacturing, retired from Rolls in 2021. However, his passion for problem solving and mentoring led him to "unretire" shortly thereafter and join Aalberts.
Brad holds a BS in Metallurgical Engineering from Purdue University and an MBA from Butler University. He is a certified Journeyman in Shainin Problem Solving and a Green Belt in Lean Six Sigma.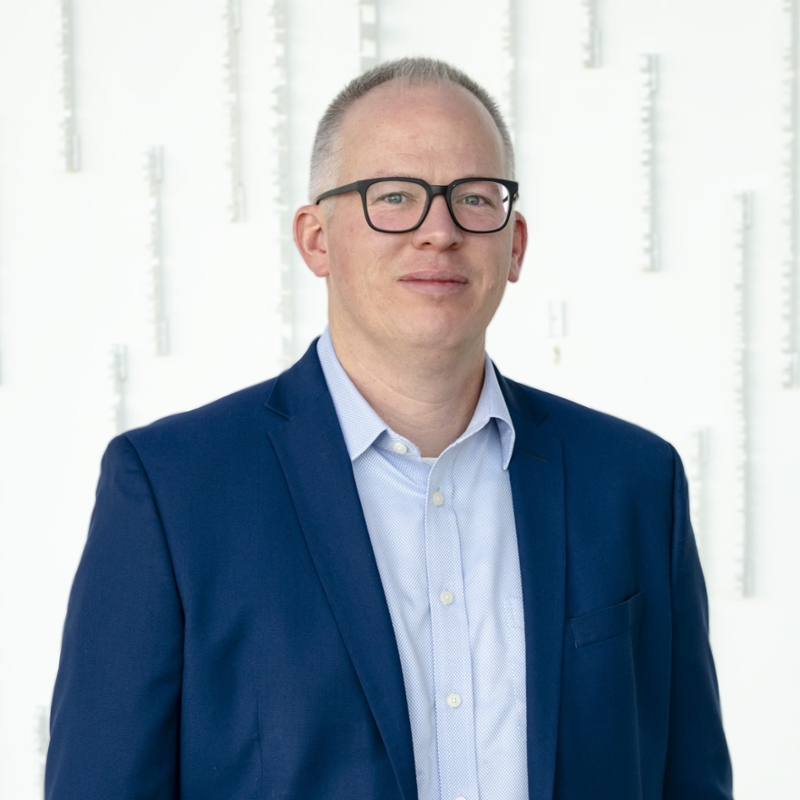 Tony Papke
Director, Business Development
MxD
Tony Papke is the Director of Business Development for MxD. In his role, Tony develops and drives partner engagement through business development initiative, aligning prospective partners with the goals and strategy of MxD.
Over the last 15 years and prior to joining MxD, Tony worked in medical devices in a variety of roles including account management, strategy, customer service, engineering, operations and business development. Most recently at Brianlab Inc, Tony managed corporate level relationships within National Accounts to increase net new sales and grow existing business.
Tony holds a bachelor's degree in Electrical Engineering from Marquette University and his MBA from the University of Illinois Urbana-Champaign. When not working, Tony enjoys spending time with his wife and three children.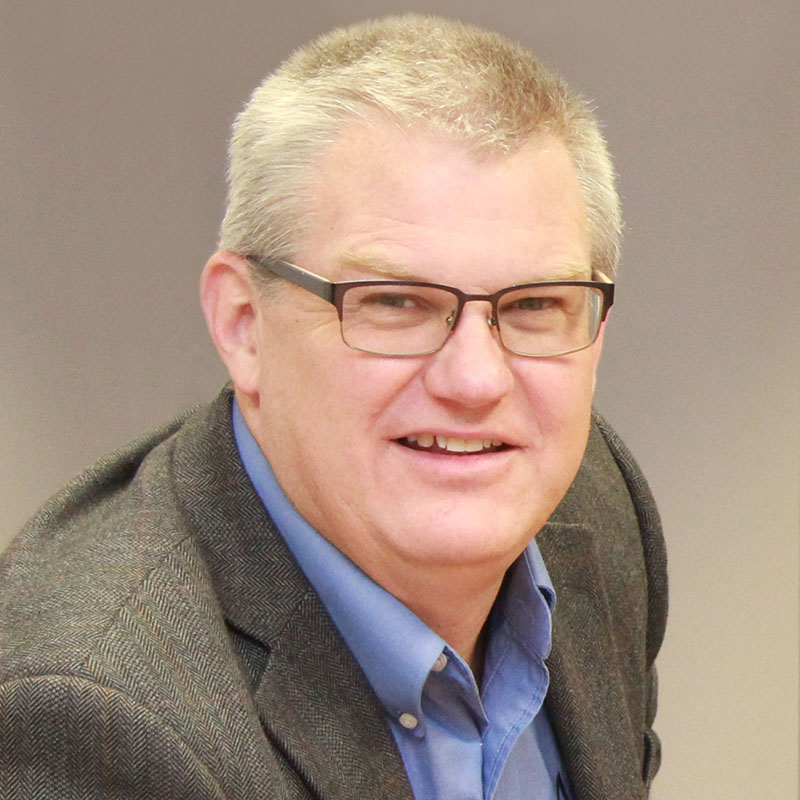 Rick Raber
Chief Technology Officer
Northern Apex Corporation & API Alliance, Inc.
Rick has been involved with successful manufacturing and field support systems' design and development for more than 30 years. Included in this experience is a 20-year tenure as CTO at Northern Apex Corporation. Rick has led Northern Apex's engineering team to create electronic designs and complete RFID/automatic identification solution integration, and has provided total engineering and technology management.
Paul Ryznar
Founder, President & CEO
LightGuide, Inc.
Engineer, inventor, and entrepreneur Paul Ryznar created LightGuide and is the founder, president, and CEO of Wixom, Michigan-based LightGuide, Inc. The technology uses proprietary software and high-powered projector systems to guide and confirm the completion of complex tasks from automotive assembly to quality control to training. Prior to LightGuide's invention in 2005, he held senior management roles including Vice President of Operations positions at Detroit Diesel, Bosch, and Energy Conversion Devices, and has more than 30 years of manufacturing experience.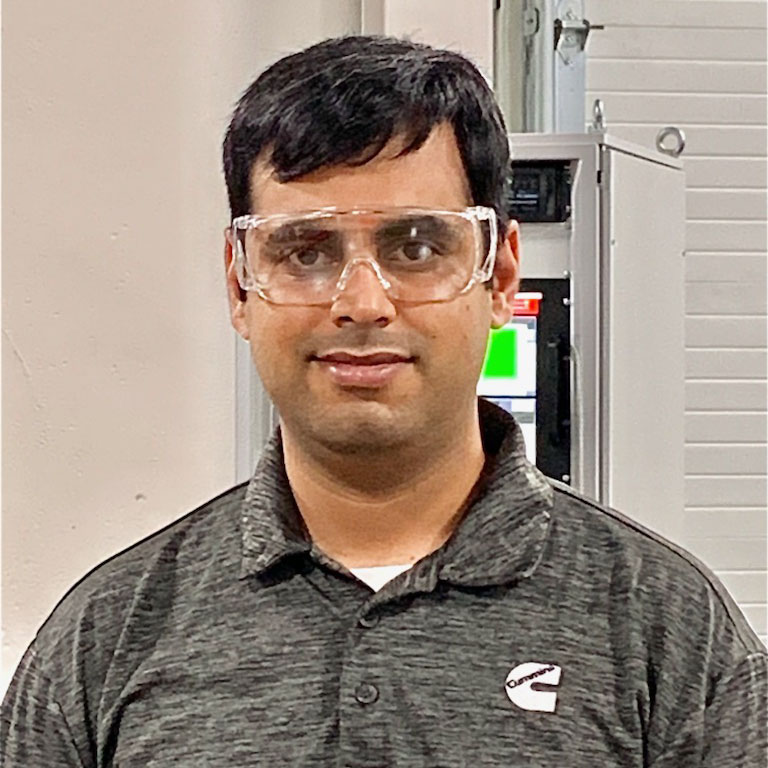 Swatish Sridharan
Senior Engineer
Cummins
Swatish Sridharan is a Senior Engineer at Cummins' New Power manufacturing, which is responsible for Controls, Test and Maintenance in Battery and EV powertrain assembly lines in Columbus, Indiana. He is a Weekend MBA student at Purdue's business school and has an MS in Electrical and Computer Engineering from UIC. He has more than 10 years of experience in manufacturing (Tires, Engines, Battery, and EV Powertrain). He is passionate about new battery technologies and EV adoption strategies, and enjoys traveling and spending time with family. He lives in Columbus, Indiana.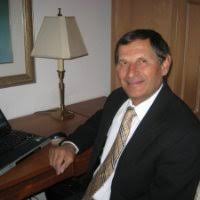 Roy Vasher
Assistant Professor of Management
Purdue University
Roy Vasher began his career at Ford Motor Company in Dearborn, Michigan. He served as Information Systems Manager in Ford Division and Finance Staff. During his 19+ years at Toyota, Roy developed deep insight and experience on how to integrate Information Technology to support lean processes by serving as General Manager, Information Systems. He led a cross-functional team to streamline and integrate Toyota's vehicle supply chain to reduce Order-to-Delivery lead-time and optimize vehicle inventory, leading the industry in these innovations. Roy is currently Assistant Professor of Management at Purdue University. Roy is also a Lean Consultant and President of RPV Consulting, LLC. He co-authored Toyota's Supply Chain Management: A Strategic Approach to Toyota's Renowned System.
Ben Wrightsman
Strategic global industry executive
Ben Wrightsman is a strategic global industry executive with over 22 years of experience in high-tech manufacturing, electronics, advanced battery, energy economy, and product development companies. He has a passion for finding and utilizing untapped resources and capabilities within a company to open up new opportunities for growth and revenue generation along with rehabilitation.
Ben's diverse background in executive leadership, mergers and acquisitions, research and development, new product introduction, engineering, business and product development, operations, field support, and supply chain gives him a broad range of understanding to tackle problems at all levels of the organization.
Ben has held key positions with one of industry's leading electronics contract manufacturers, large format lithium battery manufacturer, advanced energy development firm, non-profit battery commercialization center, and owns and advises multiple small business ventures/startups. His career has taken him all over the world; working, living, supporting, and building companies in the U.S., Mexico, Asia, Canada, and portions of Europe.
Ben attended Purdue University at Indianapolis (IUPUI), majoring in electrical engineering, and was co-captain of the Electric Jag (Indy) race car team. He is a Lean Six-Sigma Black Belt, APICS-CPIM accredited, and received Sandler President's Sales Certification. In addition to his primary role, Ben also has served on advisory boards for Indiana IoT Lab, CareBand, Eclipse Energy Labs, EMC2 lab, and Switchback Energy, along with several OEM's.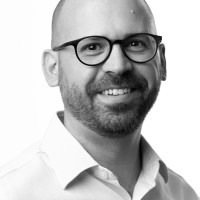 Paul Granadillo
Senior Vice President, Global Supply Chain
Moderna
Paul Granadillo has served as Moderna's Head of Supply Chain since April 2018. Paul has 19 years of experience in Supply Chain, Manufacturing, and Operational Excellence at Pharmaceutical companies including Eli Lilly and Company and Novartis. He has focused the past 11 years on transforming and building Supply Chain systems, processes, and organizations in pharmaceuticals from clinical supply through commercial at manufacturing sites and global levels. Through ascending Supply Chain responsibility in the U.S., Turkey, and Switzerland, Paul has global experience implementing MRPII Class A Supply Chains, Lean Methodology, and Organizational Change Management.
At Moderna, Paul has built Supply Chain from a from clinical supply through commercial supply. Starting in 2020, Paul transformed Moderna's supply chain through the COVID-19 development, material sourcing, scale-up, commercialization, and mass production. Moderna rapidly established internal production, contract manufacturing, and third-party logistics capabilities to meet pandemic requirements. To date, Moderna has distributed more than 1,000,000,000 COVID-19 vaccine doses globally.
Paul has a BS in Industrial Technology from Purdue University, is a Certified Lean Six Sigma Black Belt, and is currently enrolled in the General Management Program at Harvard Business School.