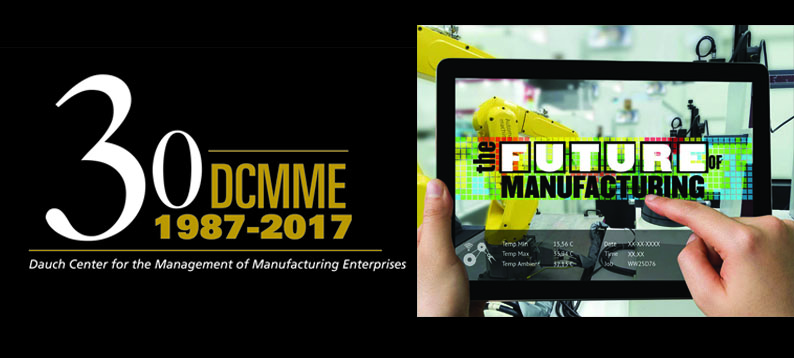 The Future of Manufacturing
Friday, September 29, 2017
Ben Wrightsman (COO of the Battery Innovation Center):
View Ben Wrightsman's interview
Email dcmme@purdue.edu to get access to Ben Wrightsman's PowerPoint presentation.
Ben Wrightsman is a strategic industry executive with over 15 years of experience in high tech manufacturing, electronics, and product development companies. He is passionate about finding and utilizing untapped resources and capabilities within a company to open up new opportunities for growth and revenue generation. His diverse background in executive leadership, engineering, business development, and supply chain provides him with opportunities to tackle problems at various levels. Additionally, Ben has held key positions within leading electronic contract and large format lithium battery manufacturers along with several small business ventures and startup companies. 
Ben attended Purdue University at Indianapolis and majored in Electrical Engineering, where he was co-captain of the Electric JAG (Indy) Car Team. He is APICS-CPIM accredited, has professional work training from Lushin/Sandler President's Sales Training, and is a dedicated Lean Six-Sigma Black Belt.
Doug Mansfield (CEO, Kirby Risk)
View Doug Mansfield's interview
Email dcmme@purdue.edu to get access to Doug Mansfield's PowerPoint presentation.
Mr. Mansfield, a Purdue University alumnus, is the CEO of Kirby Risk Corporation. Kirby Risk Corporation is a multi-faceted company, dedicated to understanding and meeting its business partners' needs with innovative and efficient solutions. Its networks of resources provide customers with reliable technical assistance, logistics management, and communications systems.
With its main focus on solutions which help customers meet productivity standards, Kirby Risk provides a wide range of services, including quality electrical supplies, electrical apparatus sales and repair services, wiring harness/cable manufacturing and quality industrial component manufacturing.
Kirby Risk Corporation is financially and strategically focused on helping customers address the growing competitive pressures to reduce costs, conserve resources, improve productivity and reduce the time to manufacture goods and services. They can provide total cost of ownership solutions, such as asset and integration management and consulting services that will allow manufacturers to quickly respond to industry trends.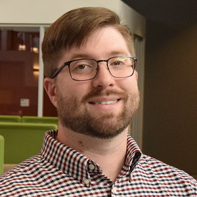 Michael Fornasiero (Program Manager, Workforce Development and SMM Engagement, UI LABS)

Email dcmme@purdue.edu to get access to Michael Fornasiero's PowerPoint presentation.
Michael Fornasiero is the Program Manager of Workforce Development and SMM Engagement at UI LABS.  In his role, Michael is responsible for the development of strategy and programs focused on workforce development, and advancing the adoption of new technologies by small to midsized manufacturers. Workforce development programs focus on building both awareness and capabilities in students and workers that engage with digital manufacturing and design technologies, along with helping industry and academic leaders understand how emerging technologies are impacting jobs and their organizations.
Prior to joining UI LABS in 2016, Michael was a mechanical engineer at GE Global Research in the Manufacturing Processes Lab where he worked on challenges in additive manufacturing, non-traditional Machining, automation, and simulation. He has a master's in Mechanical Engineering from Rensselaer Polytechnic (NSF GK-12 Fellow) and a bachelor's in Mechanical Engineering from Clarkson University. After a successful Kickstarter campaign, Michael and his twin brother sold over $100,000 in stainless steel pocket combs under their joint venture Hudson Design and Manufacturing.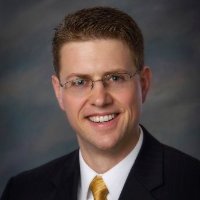 Ben Larson (Plant Manager, Evonik Corporation)
View Ben Larson's interview
Email dcmme@purdue.edu to get access to Ben Larson's PowerPoint presentation.
Ben Larson is a plant manager at Evonik Corporation, specializing in HPAPI Production. Prior to working for Evonik, he was a senior project engineer at Eli Lilly. He hold a Bachelor of Science in electrical engineering from Purdue University.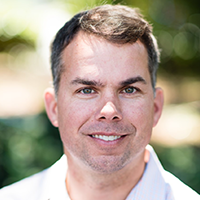 David Nedohin (President, Scope AR)
View David Nedohin's interview
Email dcmme@purdue.edu to get access to David Nedohin's PowerPoint presentation.
David Nedohin, president of Scope AR, brings more than 20 years of experience in business development to drive the company's vision to revolutionize the world of industrial training, maintenance and field support. In this role, David works with some of the world's leading global companies including Boeing, Toyota, Lockheed Martin, Cenovus, and CNAQ, among others.
After receiving a Civil Engineering degree from University of Manitoba, David moved into entrepreneurship starting a number of successful companies ranging from engineering consulting, to construction, and technology.
Additionally, David serves as the Vice-Chair at Inner City Agency Foundation (ICAF), a joint initiative that combines the efforts of seven inner city agencies to fundraise for and provide a network of services to alleviate poverty-related problems such as housing, addiction, healthcare, nutrition and education in Edmonton.
He is also a 3x world curling champion and national team member for 10 years in waterskiing.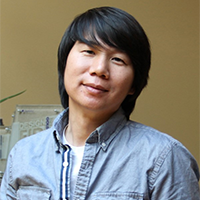 Professor Tong Jin Kim (Associate Professor, Purdue University)
View Tong Jin Kim's interview
Tong Jin Kim is an Associate Professor of Industrial Design in the Department of Art & Design. He received his M.S. in Engineering, Design, and Innovation from Northwestern University in 2010 and his B.A. in Industrial Design from the University of Bridgeport in 1998.
Prior to joining Academia, he has also worked at consultancy and corporate for more than 18 years as a design leader, delivering leading edge products and business solutions. His works has won many design awards and holds more than 50 US patents. He has been involved with various universities and design communities, giving lectures on design thinking and coordinating creative workshops for non-designers and community organizations. TJ's research interest is the commercialization of design and building design platforms and communities that helps students to develop their own products and establish a company in collaboration with others, allowing students to gain real industry experience and knowledge by practicing design as a part of a business solution.
List of Awards and Accomplishments:
Holds 55 US Design Patents, 4 US Utility Patents, and 6 Patents pending
Worked on projects for Global companies, such as, Google, LG, Sony, Motorola, Sharp, etc.
Won 15 International Design Awards and 14 National Design Awards; Including
2016: International Design Award and Competition, "A" Design Award, Platinum award
2015: International Design Award, IDEA Award, Bronze award
2012: International Design Award, Good Design Award
2011: International Design Award, CES Innovation Award, Award and Exhibition
2010: Business Plan Competition, University of Pennsylvania, 1st Place
2009: National Design Award, Houseware Design Award, Award Winner
2005: International Design Award, IDEA Award, Bronze Award
Scott Hartford (ITAMCO)
View Scott Hartford's interview
Email dcmme@purdue.edu to get access to Scott Hartford's PowerPoint presentation.
Scott Hartford is a Purdue alumnus who obtained a degree in Mechanical Engineering and graduated with a MBA degree from the Kelley School of Business at IU Bloomington. He is specialized in project management and was one of the project management associate directors for Zimmer Biomet; he also worked for the Office of Technology Transfer at the University of Notre Dame as a licensing associate.
John Annakin (Chief Revenue Officer, Clear Object)
View John Annakin's interview
Email dcmme@purdue.edu to get access to John Annakin's PowerPoint presentation.
As Chief Revenue Officer for ClearObject (formerly CloudOne Corporation), John lead all sales and business development. Under John's leadership, ClearObject is Inc. Magazine's fastest-growing IT company in Indiana for the 4th consecutive year (2014-2017). In 2015 and 2016, ClearObject was also named a Red Herring Top 100 Global Award Winner. Finally, ClearObject was named to the Deloitte Tech Fast 500, Entrepreneur 360, and CRN Next Gen 250 in 2016.
ClearObject is an IoT systems innovator helping the world's best companies connect their bold ideas to the internet of things.
He has over 25 years of enterprise selling and sales team management experience in the application software, cloud services and platform/software-as-a-service space. Before joining ClearObject, John was the Director of Enterprise Sales for Scribe Software Corporation, the leading data integration solution for Microsoft's Dynamics business applications, where he built a global, enterprise sales team. Prior to Scribe, he was the Director of Strategic Accounts at Newmarket International (acquired by Amadeus Company), the leading software vendor for the hospitality and travel industry; before joining Newmarket, John was the Channel Sales Manager at Navisite, (acquired Time-Warner Company), which is a leading application hosting provider (what we used to call cloud services).
He is a Boilermaker, holding a bachelor's degree in industrial management and a minor in computer science from Purdue University.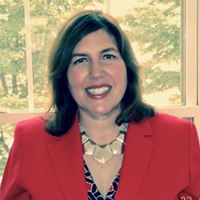 Pamela Fisher (Director of Economic Development & Special Initiatives, Indiana Department of Transportation)
View Pamela Fisher's interview
Email dcmme@purdue.edu to get access to Pamela Fisher's PowerPoint presentation.
Pamela Fisher, the Indiana Department of Transportation's Director of Economic Development & Special Initiatives, is a Certified Economic Developer (CEcD) experienced in leading competitive economic development projects and advocating for manufacturers with complex state and federal regulatory compliance, logistics and permitting processes.
She has led multi-agency teams through site selection, incentive negotiations and regulatory permitting processes for more than $7B in high-profile competitive economic development projects, ranging from clean-tech start-up companies to Fortune 50 corporations, including General Motors, Nestle USA, Subaru-Toyota joint venture, Cummins, Progress Rail Manufacturing, Amazon.com, Abengoa Bioenergy of Indiana and GE Aviation.
Fisher represented the Indiana Economic Development Corporation on Indiana's interagency team that managed all aspects of site development, including transportation improvements, utility infrastructure, permitting and construction scheduling, for Honda Manufacturing of Indiana, LLC's new facility in Greensburg, IN.
At INDOT, Fisher is responsible for assessing the agency's role in economic development opportunities that will further advance the state's economy. She serves as INDOT's liaison with businesses, site consultants, and state and local economic development officials.
She received her MBA from Anderson University and obtained certificates from the University of Oklahoma's Economic Development Institute and the National Transportation Advanced Leadership Institute.