Angus McLeod
Education Consultant
WHIN
VP of Coaching
AMA
In his position with Purdue, he brings together a wealth of experience in corporate leadership at Board Director level, in thirteen companies in the UK and USA., with development and manufacturing experiences including roofing, membranes, adsorbents, wound-dressings, nano-engineering including sensors, thick-film electronic printing, environmental technologies and magnesium melting/casting. His consultancy work includes national Government, CBRE., Johnson & Johnson Medical, British Aerospace and Glencore-Xstrata where he has delivered management & leadership development as well as leadership coaching. He does ongoing work with leadership on four programs at Wharton College. He is author of books, now in many languages including 'Performance Coaching', Self-Coaching Leadership and Me, Myself, My Team'. He supervises PhD students at the Business School of Birmingham City University, UK. He has over 20,000 graduates from his web-based trainings and designs digital apps for leadership and for Small & Medium-Sized Manufacturing Enterprises via Gnowbe.com.
Eduardo Huerta-Mercado
CEO
Value Chain Consulting and Technology
LATAM Director
Softeon
Eduardo Huerta-Mercado is currently Director of Latin American Operations for Softeon Inc., an International Consultant Public Sector for the World Bank, and CEO at Value Chain Consulting & Technology.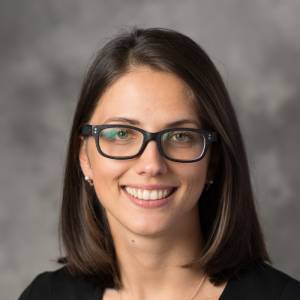 Olga Senicheva
Lecturer
Purdue University
Olga Senicheva is a professor at Purdue University's Mitchell E. Daniels, Jr. School of Business. She joined Purdue in 2016 after she obtained her Ph.D. in in Business Administration with concentration on Supply Chain Management and Logistics from Kuehne Logistics University (KLU), Hamburg, Germany. Her research and teaching interests focus on service operations, inventory management and project management. Olga has a solid quantitative background in supply chain modelling and analysis. In her work, she applies the methods of approximate dynamic programming to solve large scale supply chain problems. Olga has been involved in multiple consulting projects working with service providers, manufacturing companies and state organizations to improve their operations.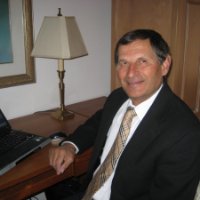 Roy Vasher
Assistant Professor of Management
Purdue University
Roy Vasher began his career at Ford Motor Company in Dearborn, MI. He served as Information Systems Manager in Ford Division and Finance Staff. During his 19+ years at Toyota, Roy developed deep insight and experience on how to integrate Information Technology to support lean processes by serving as General Manager, Information Systems. Roy led a cross-functional team to streamline and integrate Toyota's vehicle supply chain to reduce Order-to-Delivery lead-time and optimize vehicle inventory – leading the industry in these innovations. Roy is currently Assistant Professor of Management at Purdue University. Roy is also a Lean Consultant and President of RPV Consulting, LLC. He co-authored Toyota's Supply Chain Management: A Strategic Approach to Toyota's Renowned System.