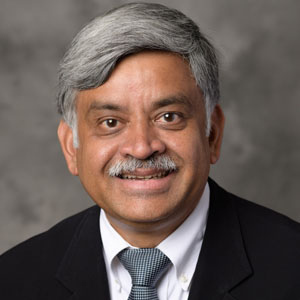 Ananth Iyer
Susan Bulkeley Butler Chair in Operations Management
WHIN
Ananth V. Iyer was named dean of the University at Buffalo School of Management in August 2022.
A highly accomplished scholar in operations and supply chain management, Iyer has published five books and more than 50 journal articles and book chapters. His work has been supported by grants from numerous agencies and foundations, including the National Science Foundation, Coast Guard and Indiana Department of Transportation.
Prior to joining UB, Iyer served as a senior associate dean, Susan Bulkeley Butler Chair in Operations Management and head of the management department at Purdue University's Mitchell E. Daniels, Jr. School of Business. He also was director of the Dauch Center for the Management of Manufacturing Enterprises and the Global Supply Chain Management Initiative.
Iyer previously was associate dean for graduate programs and director of Purdue NExT, a university-wide program that offers non-credit online courses for global distribution.
He has served as president of the MSOM Society of INFORMS and as an editor or editorial board member for numerous journals. Iyer was an American Council of Education Fellow, a visiting professor at the Wharton School and MIT Operations Research Center, and a Purdue University Faculty Scholar.
In industry, Iyer has consulted and provided executive education for such companies as General Electric, Daymon Associates, Dade Behring, Larsen & Toubro, Quint Wellington and Chromcraft Revington
Iyer holds a doctorate is in industrial and systems engineering from Georgia Institute of Technology; a Master of Science in industrial engineering and operations research from Syracuse University; and a Bachelor of Technology in mechanical engineering from the Indian Institute of Technology at Bombay.

Angus McLeod
Education Consultant
WHIN
VP of Coaching
AMA
In his position with Purdue, he brings together a wealth of experience in corporate leadership at Board Director level, in thirteen companies in the UK and USA., with development and manufacturing experiences including roofing, membranes, adsorbents, wound-dressings, nano-engineering including sensors, thick-film electronic printing, environmental technologies and magnesium melting/casting. His consultancy work includes national Government, CBRE., Johnson & Johnson Medical, British Aerospace and Glencore-Xstrata where he has delivered management & leadership development as well as leadership coaching. He does ongoing work with leadership on four programs at Wharton College. He is author of books, now in many languages including 'Performance Coaching', Self-Coaching Leadership and Me, Myself, My Team'. He supervises PhD students at the Business School of Birmingham City University, UK. He has over 20,000 graduates from his web-based trainings and designs digital apps for leadership and for Small & Medium-Sized Manufacturing Enterprises via Gnowbe.com.
Eduardo Huerta-Mercado
CEO
Value Chain Consulting and Technology
LATAM Director
Softeon
Eduardo Huerta-Mercado is currently Director of Latin American Operations for Softeon Inc., an International Consultant Public Sector for the World Bank, and CEO at Value Chain Consulting & Technology.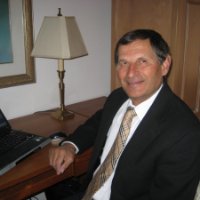 Roy Vasher
Assistant Professor of Management
Purdue University
Roy Vasher began his career at Ford Motor Company in Dearborn, MI. He served as Information Systems Manager in Ford Division and Finance Staff. During his 19+ years at Toyota, Roy developed deep insight and experience on how to integrate Information Technology to support lean processes by serving as General Manager, Information Systems. Roy led a cross-functional team to streamline and integrate Toyota's vehicle supply chain to reduce Order-to-Delivery lead-time and optimize vehicle inventory – leading the industry in these innovations. Roy is currently Assistant Professor of Management at Purdue University. Roy is also a Lean Consultant and President of RPV Consulting, LLC. He co-authored Toyota's Supply Chain Management: A Strategic Approach to Toyota's Renowned System.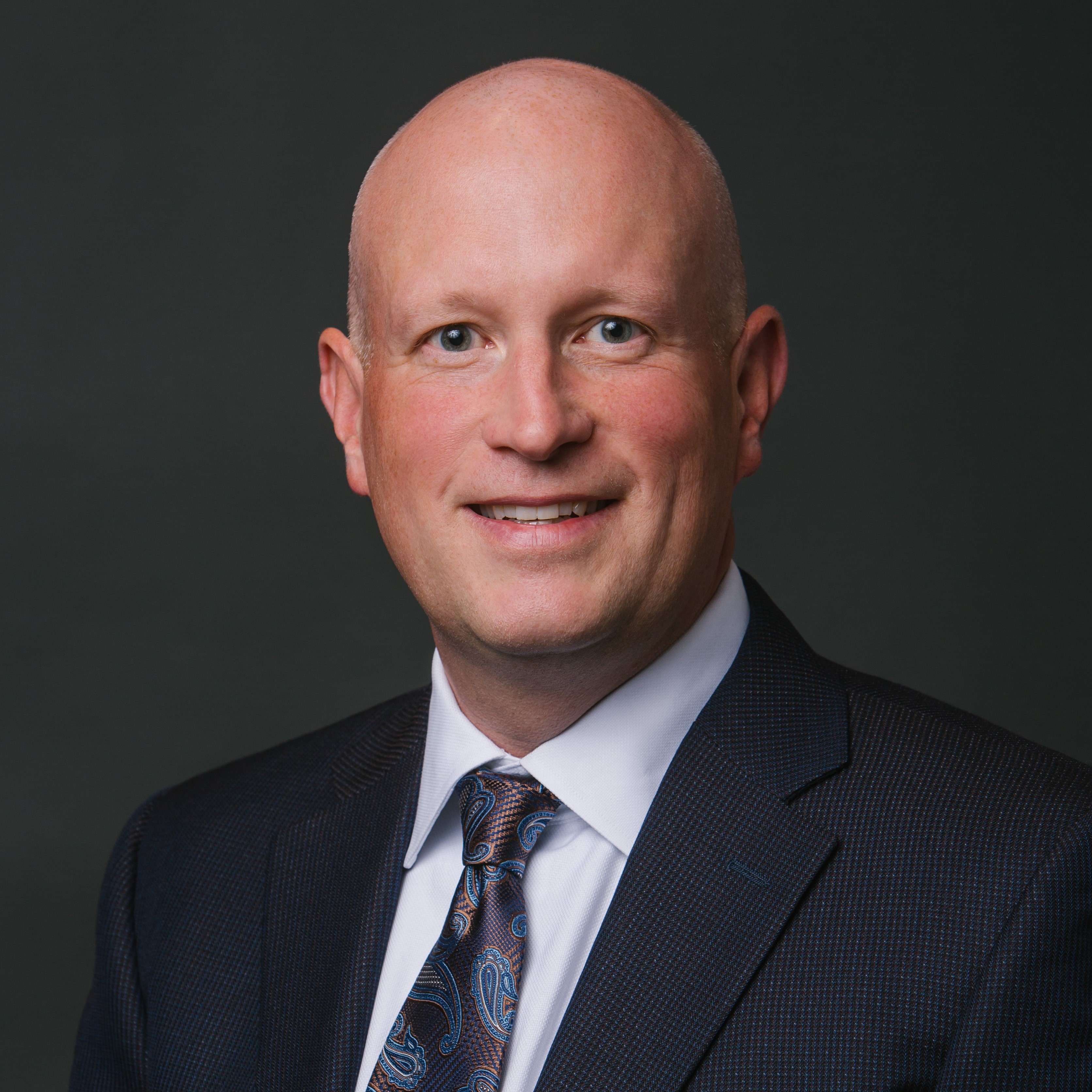 Nick Adler
Vice President of Strategic Programs
Wabash National Corporation
Nick Adler is Vice President of Strategic Programs for Wabash National Corporation. In this role, he is responsible for leading the delivery of breakthrough ideas and programs that drive sustainable and profitable growth for the company. Nick has more than 20 years of experience in the automotive and commercial transportation industries across a wide range of business functions. He joined Wabash in 2010 and has served in several positions with increasing responsibility including Vice President of Global Strategic Sourcing, VP of Supply Chain, VP of Business Transformation, Chief Information Officer, and VP of Parts & Services.  Prior to joining Wabash, he held various purchasing and program management positions with General Motors & Allison Transmission. Nick has a Bachelor of Science in Chemical Engineering from Purdue University and an MBA from IU Kelley School of Business.